Tragedy as famous daredevil climber plunges to death from well-known skyscraper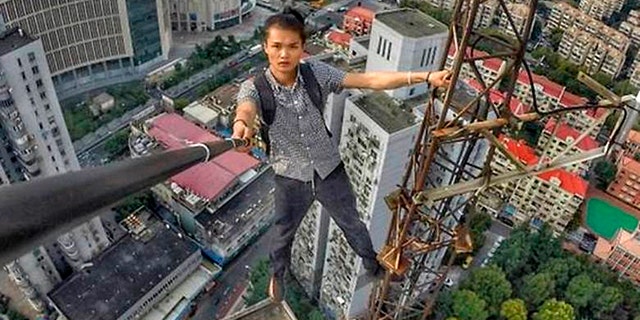 A daredevil climber was attempting to scale a 62-story skyscraper in China when he plunged to his death, according to media reports.
Wu Yongning, a so-called "rooftopper," had earned a huge following on social media by climbing tall buildings without safety equipment and posting vertigo-inducing selfies and videos online. However, the 26-year-old fell from the top of the 62-story Huayuan Hua Centre in the Chinese city of Changsha, The Telegraph reports.
FIREFIGHTERS SLAM YOUTUBE PRANKSTER WHO 'CEMENTED' A MICROWAVE OVEN TO HIS HEAD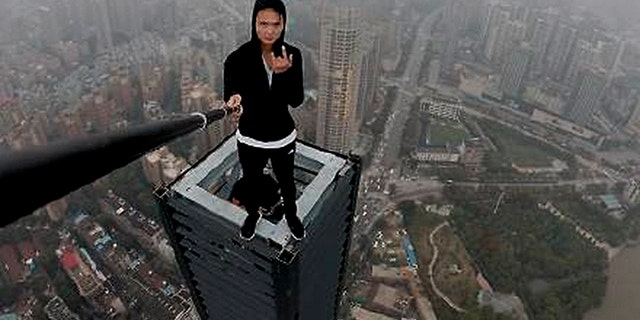 The daredevil was reportedly attempting to claim $11,200 for a clip promoting an unnamed sponsor. Citing police, The Sun reports that Wu fell about 45 feet onto a terrace and died of fatal injuries either during or shortly after the accident.
AsiaOne reports that a video of the horrific incident surfaced online Dec. 10. The accident occurred Nov. 8, it said, citing a post by Wu's girlfriend on Chinese social media site Weibo.
INCREDIBLE 'COBRA' SKYSCRAPER CONCEPT UNVEILED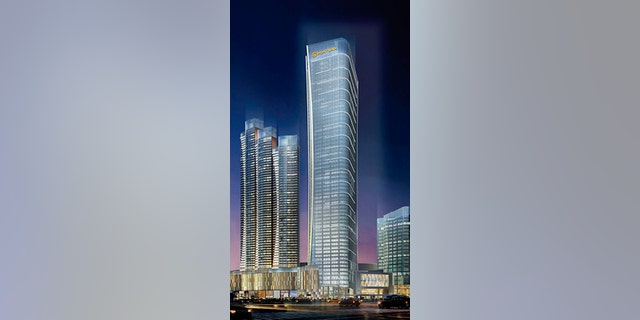 Wu, a former movie stuntman, had more than one million followers on the Chinese Internet, according to The Telegraph.
Follow James Rogers on Twitter @jamesjrogers