Total solar eclipse 2017: How AT&T is helping the visually impaired experience the big event
AT&T is harnessing augmented reality to help visually impaired experience the total solar eclipse.
Working with its partners, San Diego-based AIRA and Georgia Tech, AT&T will give visually impaired users AIRA glasses. The glasses will stream video from the visually impaired wearer to a remote agent "who acts as the visually impaired's set of eyes, explaining to the wearer what the camera is seeing, in real time."
AT&T highlighted James Boehm, of Nashville, Tenn., who is going to wear the AIRA glasses. Totally blind, Boehm (who will be in Hopkinsville, Ky.) will follow the event with the help of the remote agent and a data-based soundtrack, based on images and data from previous eclipses. The soundtrack was developed by the Georgia Tech Sonification Lab.
HOW CAN I SEE THE TOTAL SOLAR ECLIPSE?
"This new eclipse audio soundtrack will allow visually impaired individuals to feel the excitement through sound leading up to totality, translating the activity from the eclipse into an aural experience," an AT&T spokesperson told Fox News via email.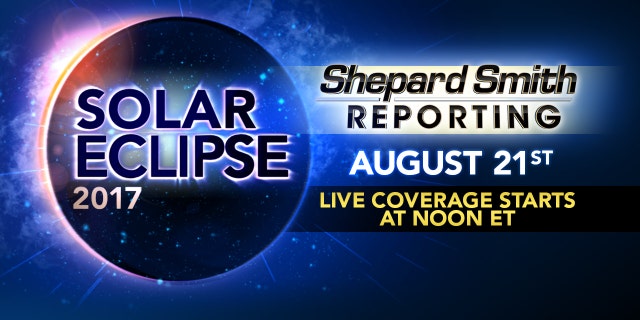 On Aug. 21, Georgia Tech is going to live-stream a version of the sonification soundtrack to incorporate real-time data from the eclipse. It will also be played simultaneously with the experience in Hopkinsville, "so that schools for the blind across the country have the opportunity to join a universal field trip that is a one-of-a-kind journey."
TOTAL SOLAR ECLIPSE 2017: 6 BEST APPS FOR THE BIG EVENT
AT&T and AIRA will also live-stream Boehm's interaction so that others can experience what he is experiencing.
Follow Chris Ciaccia on Twitter @chris_ciaccia