Top high-tech gear for winter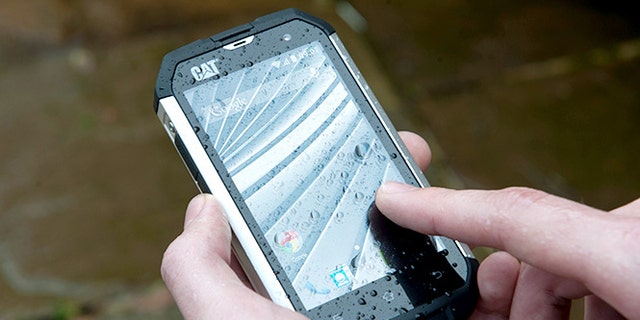 It's coming. In parts of the country, the white stuff has already blanketed your front yard and made you crank up the old snowblower. In the Midwest, after a few light dustings and curiously warm days, there's a sure sign of the coming arctic season. No problem! This high-end techie gear is designed to help you get through it. Made with the cold weather in mind, these items offer some brand new features to ward off Old Man Winter.
1. Cat B15Q ($349)
Before you balk at the price tag on this durable smartphone, know this: it will work in temps down to -4 degrees, stay submerged in freezing water for 30 minutes (up to three feet), and withstand a drop to the ice from up to six feet. It's also just an ordinary Android smartphone that lets you play Angry Birds, make calls and text, and lasts about 16 hours per charge.
2. Outdoor Tech Wired CHIPS ($40)
Don't let a little snow stop you from listening to Afrojack as the mood hits. These wired audio speakers snap into a ski or snowboard helmet (an audio liner is required, but many ski shops sell them). You control the volume and can mute easily to take a phone call using touch controls. The best part? Outdoor Tech made a wireless version last year, but this one never needs a recharge: it connects using a wired cable to your phone.
3. Husqvarna ST 330T ($2,500)
If you're going to fling the white fluff off your walkway, you might as well get serious about it. This high-end 30-inch snowthrower works in up to two feet of snow. It has all of the perks. There's a cast iron "impeller" fan that pushes snow up the chute, tracks instead of wheels, power steering, heated grips, LED light, and a 12.2-horsepower engine.
4. Lowa Renegade Ice GTX ($285)
If your goal is to keep your feet warm this winter, look for the best technology. First, these leather boots use a wool/polyester blend fleece lining made with GORE-TEX for extra waterproofing and warmth. For better traction, the sole uses strategically placed studs made from a woven textile material that were developed in a lab to match how people step.
5. Travis Rice Polar Pillow 15k Jacket ($325)
This winter jacket is so packed with tech you might not even notice the cold. It's made for snowboarding or any general use. First, the 15,000 mm rating for waterproofing means water would not seep through if you filled a 50-foot tube with water on top of the fabric. The jacket is also stuffed with 300 grams of 3M Thinsulate material for warmth.
6. Outdoor Research Stormtracker Heated Gloves ($245)
These battery-powered gloves generate heat to keep your digits warm. There's a heating element integrated into the fabric itself that you can set to low, medium, or high. For protection, if you use them for serious outdoor adventures, the back is made from a durable injected-molded plastic. The rechargeable lithium-ion battery lasts 8 hours on low.
7. Aurora BUGrip ($180)
Ice and snow? No problem if you are a serious running. The Icebug Aurora BUGrip running shoes use carbide steel studs on the sole to make sure you don't slip. There's also an interior membrane that's designed to ward off all snow, ice, and water. Surprisingly, while the shoe is rugged and protected enough for running on slick roads, it's also highly flexible.
8. 2015 Polaris 800 Switchback Pro-S ($12,799)
Polaris has essentially reinvented the wheel for this snow season. This new high-end snowmobile, which is brand new for late 2014, uses one main carbon fiber component for the chassis for better balance and stability as you ride. Known as the AXYS platform, it means the Pro-S is 35 pounds lighter than the previous model.