Top 5 iOS apps of the month: August 2016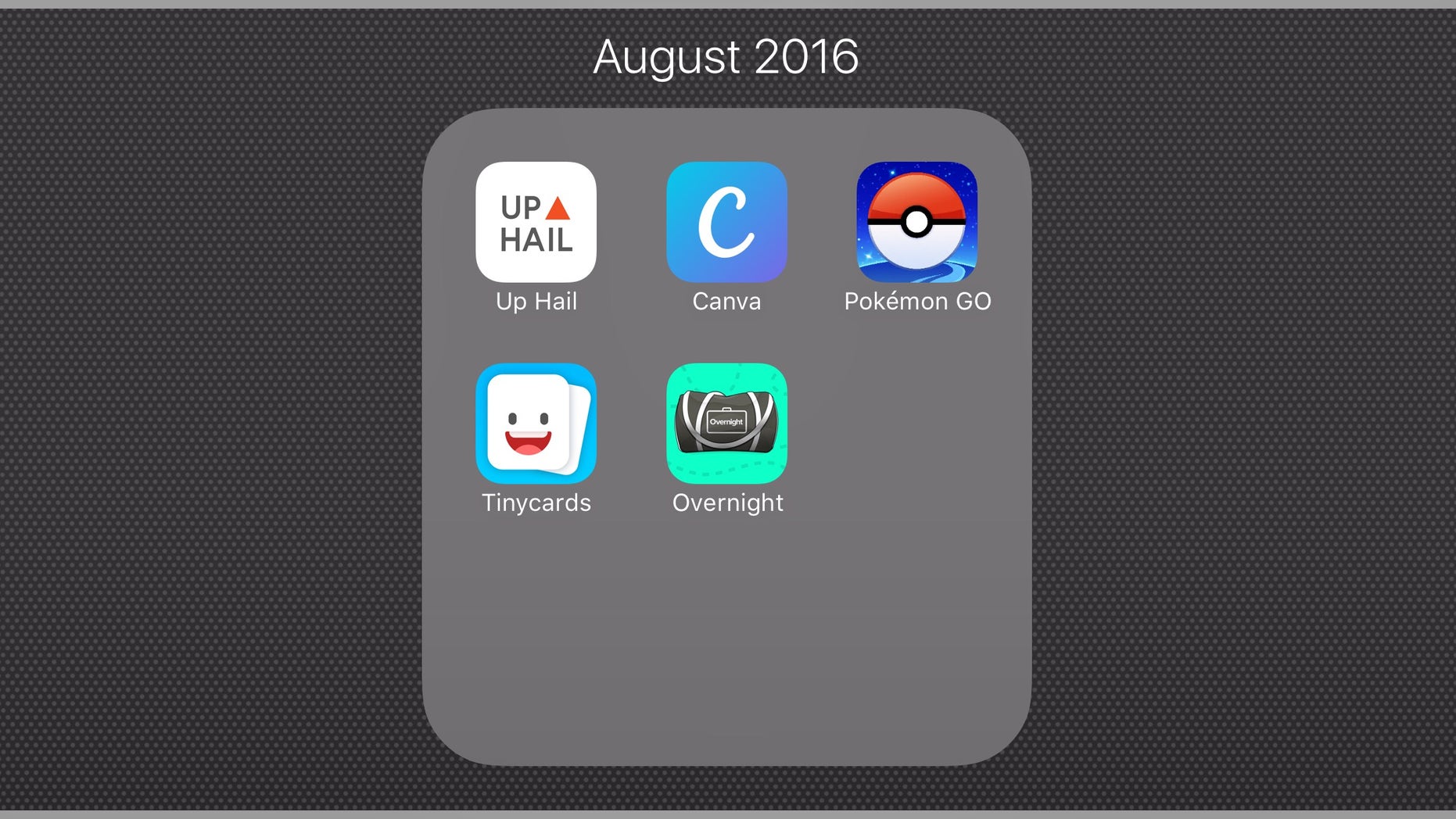 With over 2 million apps in Apple's App Store, it can be hard to find the ones that suit you best. We're here to take the tedium out of your search. These are FoxNews.com's top five apps of the month:
Platforms: iPhone, iPad, iPod touch
Price: Free
Need a cab quickly? Want to avoid that crazy Uber surge fee and find the cheapest ride in your current location without opening all your ride-sharing apps?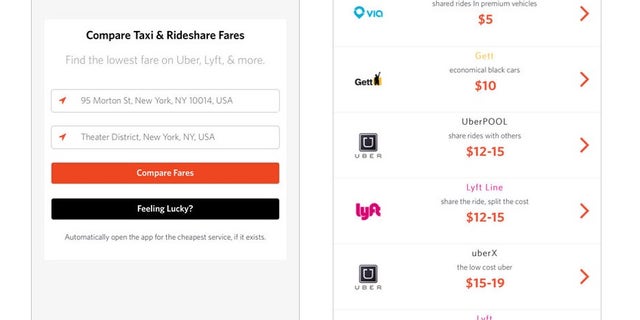 Up Hail is an app that allows you to compare ride-sharing services at the click of a button by searching through all available service options and promos from Uber, Lyft, Yellow Taxis and other modes of ground transportation, in any given city across the country. Once you enter your origin and destination, a rate comparison page will open up displaying everything you need on one page.
The app has a few cool features worth noting:
"Feeling Lucky" button: This handy button automatically opens up the taxi/rideshare app that offers the least expensive rate from point A to point B. All you have to do is enter the origin and destination as you normally would and instead of pressing the "Compare Fares" button, press the new "Feeling Lucky" button.
Alerts: You can choose to get notified when new service tiers are added in a particular city (ie. uberPOOL, Lyft Line), and when rates change.
Search Filters: This app allows you to filter by attributes such as "handicap accessible," "cash only," party size, and more.
Real time traffic data: When calculating an estimate for a trip on some of the native ride-sharing apps, most models don't take traffic in to account and assume a traffic-free ride. Unfortunately, traffic can dramatically increase the cost of the trip. Luckily, the rate calculations on the Up Hail app use Google Map's real-time traffic data to better estimate trip duration and cost.
If you use a lot of ride-sharing services, this app is for you.
Platforms: iPhone, iPad, iPod touch
Price: Free
Canva makes professional design accessible to everyone. The design platform that took the Web by storm, with over 10 million users, is now available for iPhone.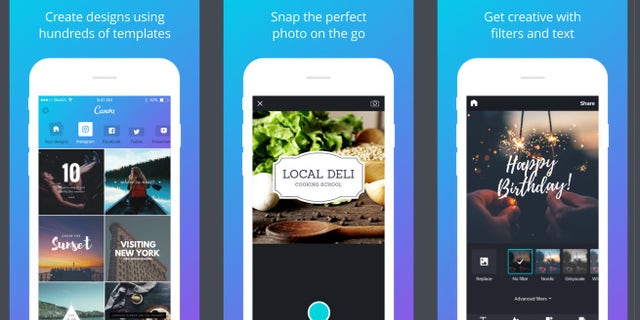 The app allows you to choose from thousands of stunning layouts for social media, blog graphics and print. Moreover, users have access to Canva's library of millions of stock images, illustrations, backgrounds and fonts, allowing them to design superb graphics in seconds.
If you would like to easily design on the go, this app is for you.
Platforms: iPhone, iPad, iPod touch
Price: Free
Tinycards is a brand-new app that helps you memorize anything while playing a game using virtual flashcards. Subjects include the solar system, country capitals, Pokémon names, history, vocabulary, and much more.
It was created by the team behind Duolingo, the world's most popular way to learn a language and most downloaded education app in the world.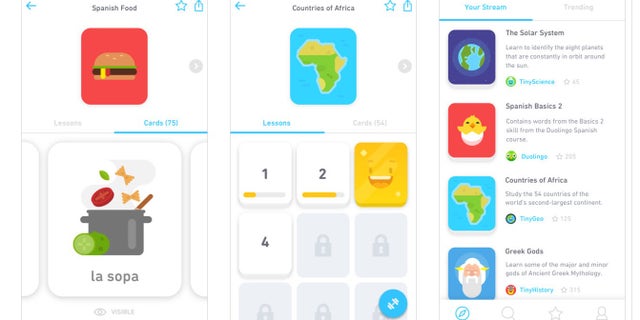 Tinycards uses spaced repetition and other smart learning techniques to help you master new material efficiency. Users first look at the card, memorize pieces of information, and get tested on them later.
If the topics included in the app aren't what you are looking for, you can even create your own deck, and pass on knowledge in your area of expertise.
If you are looking for a fun way to learn new material, this app is for you.
Platforms: iPhone, iPad, iPod touch
Price: Free/ in–game purchases available
"Pokémon GO," the location-based augmented reality gaming sensation, became a global phenomenon and was one of the most used mobile apps, reportedly having been downloaded by more than 100 million people worldwide.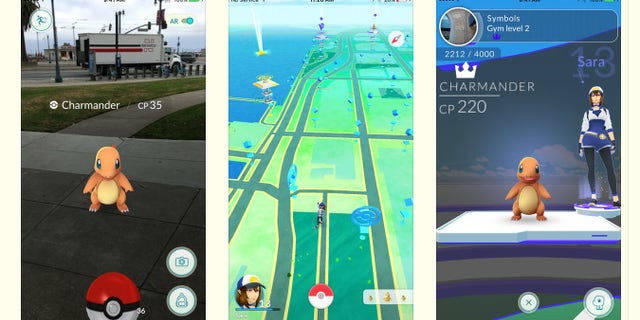 As a player, your goal is to discover and capture the Pokémon all around you. The app uses your phone's location and camera to make it look like Pokémon you have stumbled across are right in front of you in the real world.
One aspect that's unique about this game is Pokestops, places that allow you to collect free items such as eggs and more Poke Balls to capture more Pokemon. Pokestops are indicated on the game map with floating blue cubes and can be at major landmarks, people's homes, police stations, parks and more.
Pokestops are one of the features that causes many players to walk around while playing this game. "Pokemon GO" offers a fun way to get people off the couch, exploring the city, and meeting new people.
Platforms: iPhone, iPad, iPod touch
Price: Free
Overnight lets you find a place to stay at the last minute. Think Airbnb customized for on-demand booking.
To book a place, you drop a pin in the area you want to stay and are allowed to request a place to stay for up to five nights. Your request is sent out to suitable hosts who have the option to review the request before their place is shown to you. This allows them to privately decline the request, or agree to host you. Once they agree, their listing appears which can save you time because you are only browsing through the various hosts that have agreed to host you and book instantly. Hosts have 10 minutes to respond to a request, making it a quick and efficient process.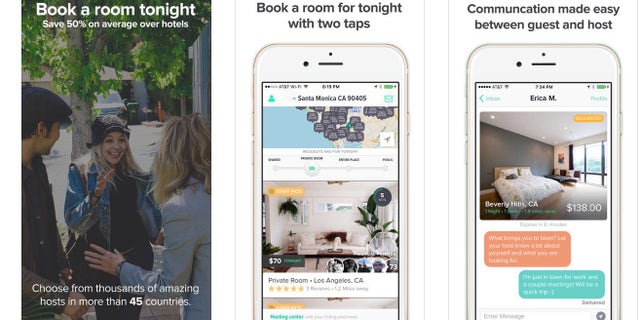 Both guests and hosts are verified by Overnight, which conducts background checks and requires a Facebook login, phone number, government-issued ID, and credit card on file.
If you are going away or have extra space, you can also become a host instantly by renting your extra bedrooms and more. This app allows you to decide last-minute if you would like to host someone.
Overnight is currently available in Los Angeles, Austin, San Francisco, and New York. They also aim to expand internationally.