Tom Brady is the owner of the Jets - according to Google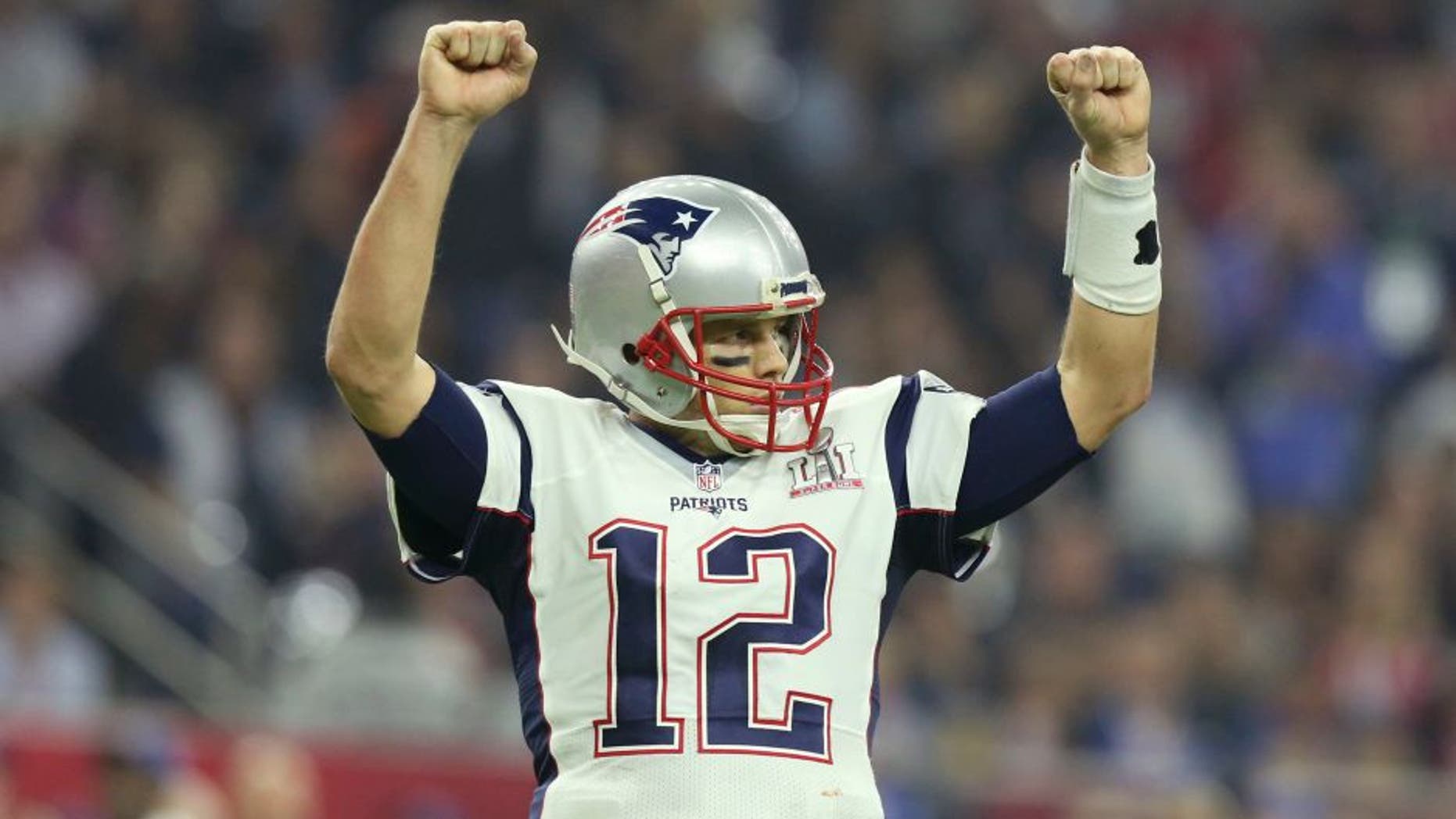 First the butt fumble. Now this.
Tom Brady owns the New York Jets, according to Google.
Searches for "owner of the Jets" or "owner of the New York Jets" on Google Thursday listed New England Patriots quarterback Tom Brady as the owner.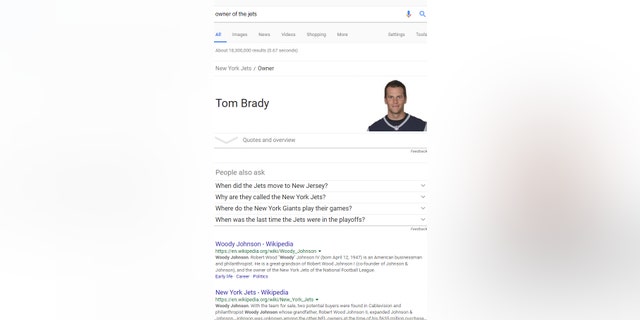 DON'T LOOK NOW, BUT GOOGLE GLASS IS BACK
Despite the quirk, the actual owner is Woody Johnson, who was recently nominated by President Donald Trump to be the ambassador to the United Kingdom.
When asked about the quirk, a Google spokesman told Fox News the company did not have any comment.
Brady has won five Super Bowls since entering the league in 2000. During that same time frame, the Jets have not won any.
In 30 career regular season games, Brady has a 23-7 record against the Jets, among the highest number of wins against any opponent.