Tinder adds verified profiles for celebrities you will never date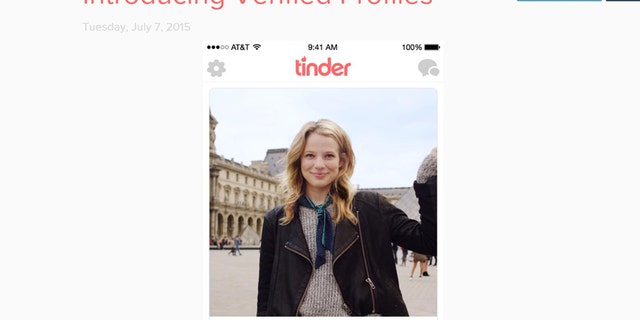 Launched Tuesday on the social dating application, Tinder has added support for verified profiles to identify "notable public figures, celebrities and athletes" when those people appear in your recommendations within the mobile app. As detailed on the official Go Tinder blog, a verified Tinder profile will include a blue check mark icon to indicate the profile has been vetted through the verification process, similar to a verified profile on Twitter.
Presumably, verified profiles are designed to weed out Tinder profiles that have been created to spoof public figures, especially those that are designed to be malicious to either the celebrity or the person that was matched with the fake profile.
According to sources within Tinder, the profiles will be handed out sparingly to a limited number of high profile public figures, very similar to the initial launch of verified profiles on Twitter. Interestingly, Tinder hasn't announced a process to obtain a verified profile. It's likely that representatives within the company will reach out to popular figures on Tinder in order to verify identity.
This is just one of the new features that Tinder has rolled out to the online dating platform this year. During April 2015, Tinder launched Instagram integration. That feature lets users share recent Instagram photos on their Tinder dating profile page.
During March 2015, Tinder launched an attempt to monetize the application with a subscription service called Tinder Plus. Features within Tinder Plus include a rewind feature to correct a "swiping left" mistake on someone that you want to get to know and a passport feature that lets a user change their location in advance of vising a different city or country.