Time to get a smartwatch? Apple Watch Nike+ review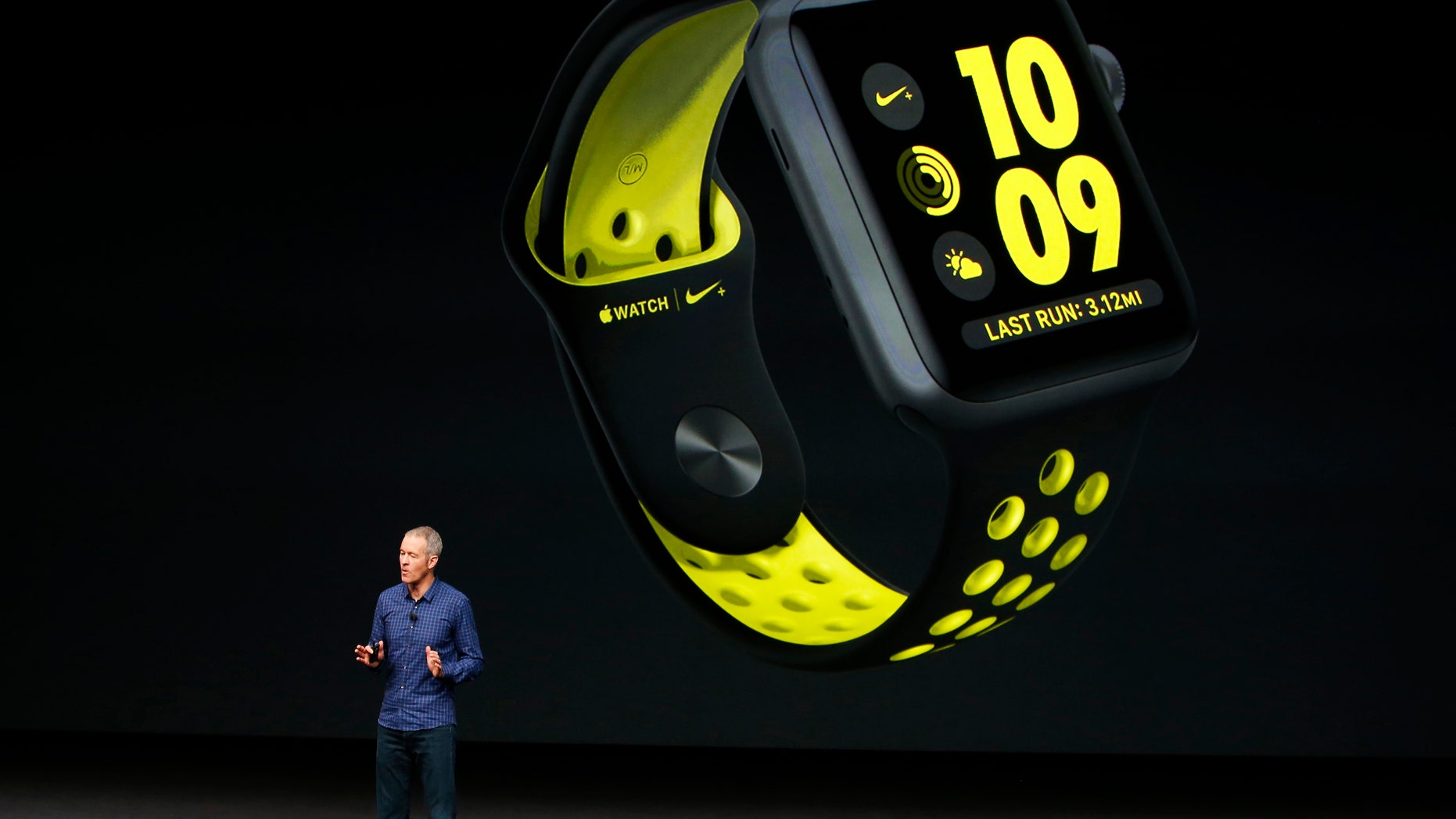 If you've been holding out for an Apple Watch, the Nike+ version may be a good reason to buy.
Probably the single best reason is that the just-released Apple Watch Nike+ edition costs no more than the least-expensive Apple Watch Series 2. Like other Watch 2 models, the Nike+ starts at $369 for the 38mm version and $399 for the 42mm.

But in addition to the standard stuff that comes with any Apple Watch 2, you get some nice Nike extras.
I've been using the Nike+ edition for the past five days and can say it's a better watch than the original Apple Watch – the latter I used pretty much every day for more than a year.
What you get with Nike+ version
Apple is mostly making a fashion and branding statement for the workout crowd with Apple Watch Nike+. The two outstanding features are the Nike+ band – available in the iconic Nike Volt lime color scheme – and the Volt digital and analog watch faces.
A UKRAINIAN MAN CHANGED HIS NAME TO IPHONE 7 TO WIN A FREE DEVICE
The band really makes the Watch for me. Though it costs the same, it's a cut above the plain Sport Band on my first-gen Apple Watch. But even if you're not wowed by the looks of the compression‑molded perforations, the ventilation they provide is reason enough to get the band. My previous Sport Band was not "breathable" and would quickly collect sweat. That hasn't happened with Nike+ band.
And the combination of the Nike+ band with the Nike Watch faces does transform the Watch into a fetching workout wearable. In addition to the option for a large, bold Nike Volt digital time face, the watch face sports "complications," which are essentially small, customizable widgets that appear on the side of the screen. Complications include quick-glance information like battery life or a short cut for launching the Nike+ Run Club.
And speaking of the Run Club, I've been using it to track my workouts. The Run Club app, which can be installed on non-Nike+ Apple watches too, provides distance, duration, and speed and it will read those to you out loud (aka "voiceover") at intervals while you're exercising. It can also be set up to automatically pause when you stop moving and then automatically restart when you begin moving again. And, like any Apple Watch app it can be started and stopped with Siri via voice commands.
The Club part of the app is basically a social network for runners. You can get coaching and workouts created by Nike "master trainers" (which I haven't tried yet). And you can connect with friends. For example, you can share run results on leaderboards.
What you get with any Apple Watch 2
To be clear, most of what's new on Watch 2 Nike+ is new to every Watch 2. That includes a built-in GPS. Phone-free GPS tracking is a critical fitness upgrade for a product co-branded with Nike because it gives you the option to untether your watch when exercising. That is not possible on the first-gen Apple Watch, which needs the iPhone's GPS.
APPLE'S NEW MACBOOK PROS ARRIVE: A GREAT REDESIGN, BUT AT A PRICE
And the first-gen Watch was only splash resistant, while the Watch 2 has a water resistance rating of up to 50 meters under water, which means you can go swimming with it. That said, Apple plays if safe and does not recommend it for scuba diving or waterskiing.
The Watch 2 also packs a faster processor (now with two processing cores). That makes the Watch 2 noticeably snappier. For me, that alone is a reason enough to upgrade. For example, using the Watch's Maps app used to be so slow to make it almost unusable at times. So far, that's not the case with Watch 2. Maps launches faster and it's easy to navigate now.
Pretty much everything works better with more processing oomph. I still rely on the Watch for email and text notifications (you can read and respond to both on the Watch) and for taking short phone calls. I also use Apple Pay to buy groceries and for purchases at Starbucks.  And I like the Watch's Photos app for quick glances at photos. Again, all of the above is faster, more responsive on the Watch 2.
The Watch 2's display is also two times brighter than the Watch 1's.
Throw in the Nike+ extras and it's a pretty compelling buy for a full-featured Smartwatch.
IS SAMSUNG'S LOSS A WIN FOR APPLE AND GOOGLE PHONES?
A final note: We won't know if the Nike+ version is a catalyst for increased Apple Watch sales until the fourth quarter of this year, Daniel Matte, an analyst with market researcher Canalys, told FoxNews.com.  Canalys released figures Thursday showing that Apple shipped almost 2.8 million watches in the third quarter of this year. That's significantly more than the shipment numbers IDC released last month for the third quarter.