Thief returns Android tablet he couldn't work to charity store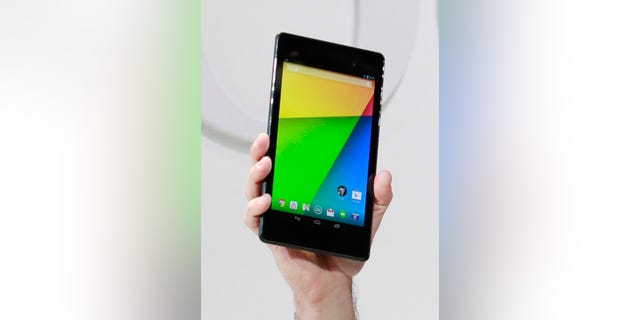 Typically, authorities do not expect thieves to return the items they stole, but that is exactly what Christopher Hoosen, 33, did when he brought back an Android tablet that he swiped from a U.K. charity store. Security cameras captured Hoosen taking the tablet from the window display at the Jonny Kennedy shop in Whitley bay, North Tyneside in North East England, reports The Telegraph. Eight days after the theft, Hoosen tried to return the device after he had difficulty getting the Android to work. Hoosen was fined about $117 and was ordered to pay about $132 in court fees in addition to a $31 victim surcharge, according to UPI.
Hoosen stole the device on Nov. 11, and initially told police that he "didn't intend to steal it," and claimed that he "forgot" he had placed it in his bag. Hoosen said that when he saw the tablet in the store window, he assumed it was "cheap or free."
He eventually admitted to the theft at North Tyneside Magistrates' Court.
Prosecutor Lynne Russell said that Hoosen, who represented himself in court, took the tablet and "realized it didn't work without further equipment, so returned it to the shop."
During the hearing, District Judge Bernard Begley chastised Hoosen.
"It's not very nice to steal from a charity shop," Begley said. "At least some sense eventually returned to you and you returned the item. However, it is a particularly mean offense."
The theft was particularly offensive given that the store was established in 2006 in honor of Jonny Kennedy, a man who died from epidermolysis bullosa, a rare disorder that makes a person's skin blister and peel off. All proceeds from items sold at the shop contribute to others with the disease.