These hackers could save your life in a disaster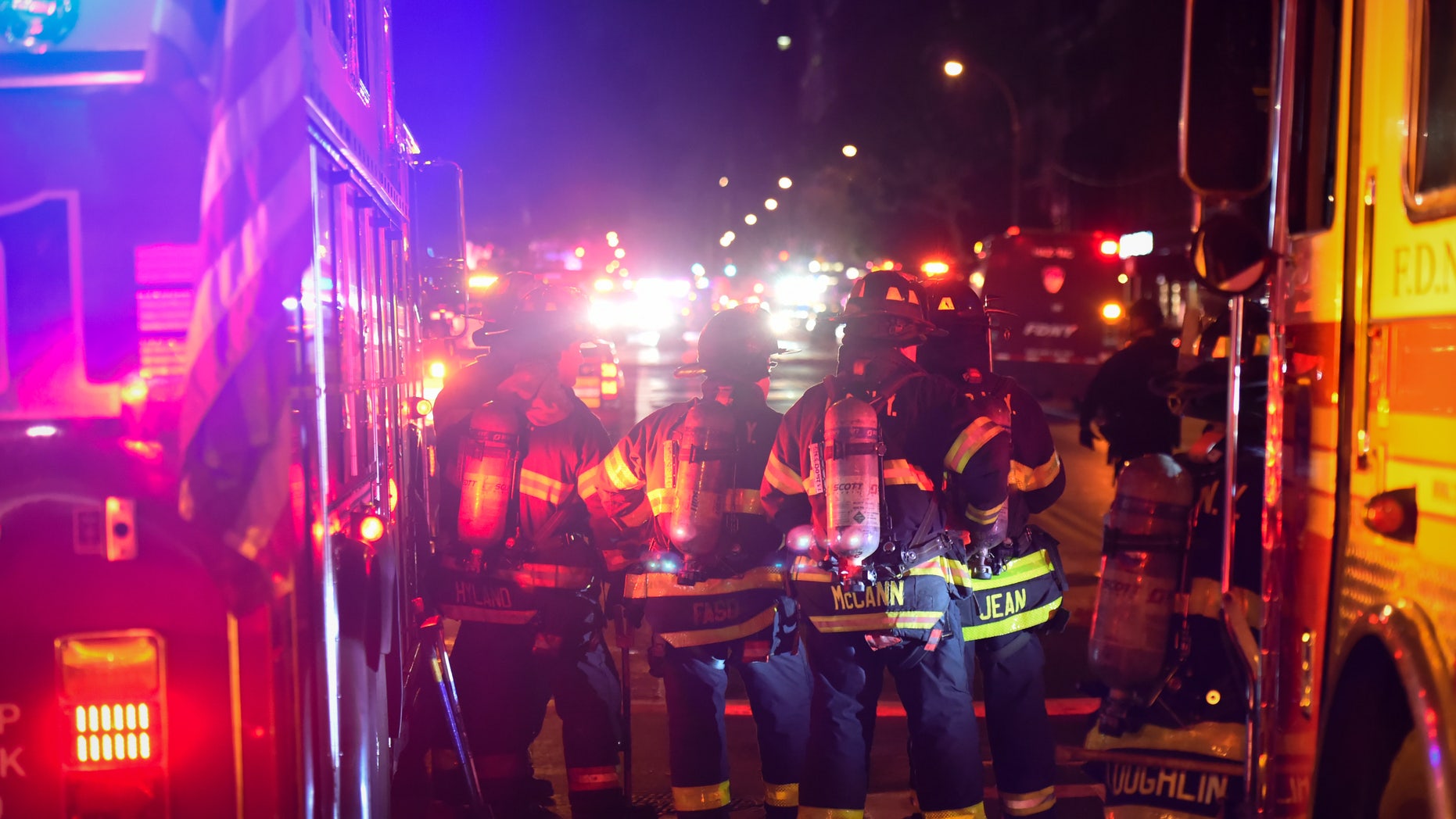 When disaster strikes, whether it is a devastating hurricane or a terrorist attack, one good idea could save thousands of lives. And that idea could come from anywhere.
At the inaugural MD5 Humanitarian Assistance and Disaster Relief (HADR) hackathon in Brooklyn, New York, the gauntlet was thrown down: bring your imagination, your brains, your experience, your talent, and collaborate to defeat disasters.
The timely, three-day MD5 hackathon kicked off October 14 and brought together highly-experienced military and first responders with the innovators.
The goal? Within just a weekend, teams had to create tech to solve difficult problems that arise when responding to threats in a city.
Teams listened closely and chose a challenge to solve. It could be locating a firefighter in a burning building, or it could be a better way to share the movements of all first responders on city roads in a crisis to better coordinate response.
The MD5 Hackathon provided a chance to do some good—and to win a cash prize up to $15,000. Folks from all over the country answered the call.
Who are the hackers?
Firefighters, military personnel, entrepreneurs, students, military academies students, researchers, technologists and more converged at the Brooklyn Naval Yard. Once the site where military shipbuilding was in full swing during the Civil War and World War II, the Naval Yard became the inspiring setting for a new generation determined to make a difference.
The MD5 National Security Technology Accelerator is a partnership between the Department of Defense, New York University and a network of additional universities like Columbia University, West Virginia University and University of Southern Mississippi.
At the helm of this important initiative is MD5 Director Adam Jay Harrison, who has introduced a series of these hackathons. The hackathons are part of a wider smart and very important initiative to harness the immense talent pool throughout America and enable folks to support first responders, the military and national security with their technology ideas.
The challenge
Chief of Department at FDNY James E. Leonard, along with a series of additional experts, explained the challenges they encounter in practical terms so the hackers had a clear idea of the real world applications and scenarios their tech needed to master.
The teams needed to create tech that addressed one of three primary disaster relief components: real time communication, response methods or logistics and planning. And the prototype needed to be finished lightning-fast: in less than 45 hours.
There were no limits to the tech that teams could incorporate to create solutions. They could use robotics, crowdsourcing, artificial intelligence, augmented reality-- anything was possible.
Whether using recognition software to scan FEMA symbols on houses or smart microscopes to force multiply against pandemics, this MD5 approach works.
Saving firefighters 
What were the results of this daring initiative? Under the leadership of Director Harrison and execution of Will Gregory, this smart approach connected innovators with important national security problems and got results.
For example, when firefighters enter buildings with many floors, it is extremely difficult to keep track of where they are within the building. Firefighters deserve a solution and one is long, long overdue.
Team El Tags also won with an extremely smart way to locate firefighters.
In New York City, firefighters have to make due with a whiteboard, a pen, and fridge magnets to coordinate multiple teams working on a fire. The leader of each team is responsible for radioing the location to the captain, and the captain updates the whiteboard.
Their suggestion was that buildings should instead be retrofitted with RFID tags in the stairwells, and firefighters equipped with a scanning device. As firefighters run past, they automatically scan and the RFID reports their floor location to command.
Civilians join forces
Whether a tsunami or an earthquake, in disasters it can be tough for civilians to communicate with each other, and for first responders to communicate with, and locate, those in need of assistance.
Team Sanctuary won with a solution that let civilians help themselves and each other when a threat strikes. Their geolocation software has built-in tracking, communication, and coordination tools.
Sanctuary's tech enables civilians to communicate with each other. Imagine you need to evacuate-- other folks would be entering data so you could see which roads were safe and which roads had heavy traffic. Civilians could also transmit to first responders data about how they were, and where they were, so that emergency first responders could better locate and help them.
Visual Ops
Two former Marines and a former soldier joined forces as Team Visual Ops, winning with tech to significantly improve task management in a disaster scenario. With a lightweight and mobile SaaS (software as a service) platform, action tasks are created and modified in custom templates.
Visual Ops approach is designed for agile collaborative task management and agile action. It would provide responders with real-time data, data distribution and "action tasks" up and down stream. In a crisis, every second can make a difference so a thorough, accurate real time operating picture could provide a key advantage.