The U.K. is giving free bionic hands to kids who need them the most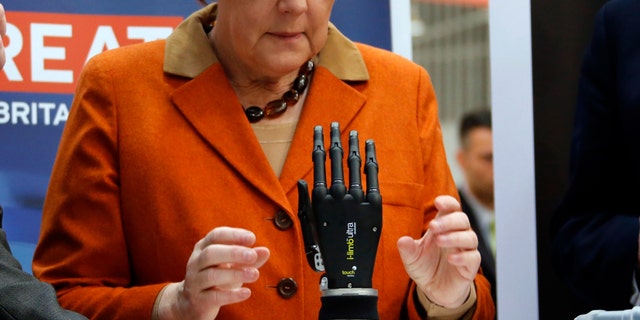 NEWYou can now listen to Fox News articles!
Bionic hand prostheses have been around for a while, but the U.K.s state-funded National Health Service (NHS) wants to make them more readily available to those who need them the most. With that in mind, it recently started a six-month clinical trial in the city of Bristol to offer prostheses to 10 child amputees, free of charge.
Should all go well, there is a chance that high-end prostheses like this could be available at no cost to the user.
To achieve its goal, it is working with a British prosthetics company called Open Bionics, which uses 3D printing to lower the cost of creating hand prostheses from $65,000-plus to a much more affordable $6,000. Since that is still out of reach for many people, however, the NHS is stepping in to cover the additional costs.
Tilly Lockey, an 11-year-old who lost both her hands following a bout of meningitis as a baby, told the BBC that her new prosthesis looks, "awesome and makes you feel confident.
Instead of people thinking they feel sorry for you because you dont have a hand, theyre like, Oh my gosh, thats a cool hand! she said.
Open Bionics has been working in this area for some timeand has racked up numerous awards -- including the James Dyson award for innovative engineering in 2015. It has also come to a royalty-free agreement with companies like Disney so that it can base its prosthetics on properties like Marvel Comics, Star Wars, and Frozen. Lockey's hand is based on the video gameDeus Ex.
Its 3D-printed prostheses consist of four separately printed piecesand are customized for each user based on 3D body scans. They boast smart sensors which can detect the users muscle movement to work out when to open and close the fingers.
There is no word on when a decision will be made about moving the NHS study forward.