The Pentagon is working on a secret project to let soldiers control weapons with their minds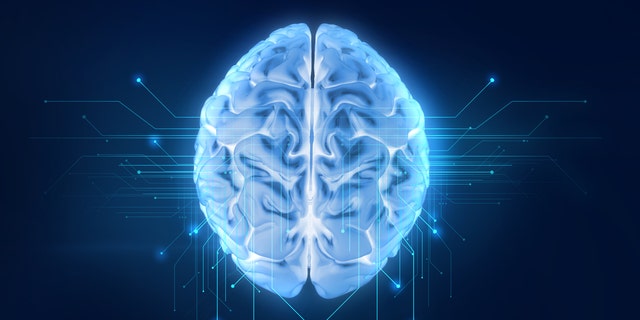 The Pentagon's research unit is working on a project that one day would let people control machines with their minds.
The Defense Advanced Research Projects Agency (DARPA) is beginning the process of selecting teams of people for a project that would allow for the development of a neural interface in conjunction with its Next-Generation Non-Surgical Neurotechnology (N3) program. The hope is that it would let troops send and receive information using only their brain waves.
"DARPA seeks proposals to design, build, demonstrate, and validate a nonsurgical neural interface system to broaden the applicability of neural interfaces to the able-bodied warfighter," a synopsis of the proposal reads. "The final technology aims to enable neural recording and stimulation with sub-millimeter spatial resolution."
AIR FORCE'S IRON MAN SUIT COULD BE ALSO BE USED TO POWER UP GADGETS
A paper on the proposal, with funding details, eligibility requirements and the application review process was written on March 23, 2018.
News of the proposal was first reported by Nextgov.
Though the technology will not be present on battlefields tomorrow, the Pentagon hopes that one day soldiers could control technology such as drones, cyber defense systems via brain waves.
"From the first time a human carved a rock into a blade or formed a spear, humans have been creating tools to help them interact with the world around them," Al Emondi, the program manager at DARPA's Biological Technologies Office told NextGov.
Emondi added that, as tools have grown more complex over time, they have still required some kind of physical interaction with them. "What neural interfaces promise is a richer, more powerful and more natural experience in which our brains effectively become the tool."
NAVY PUSHES FOR MORE AMPHIBIOUS ASSAULT SHIPS
Components of the project
The paper notes that DARPA has previously developed "neural interfaces intended to restore function to the wounded warrior," but the N3 program "will broaden the applicability of neural interfaces to the able-bodied warfighter."
N3 will have two areas of focus: a non-invasive approach that will include sensors and stimulators integrated into a device; and a minutely invasive approach that will record brain activity.
The paper describes the "minutely invasive" approach as having the developed technology "serve as an interface between targeted neurons and the sensor/stimulator."
There are obstacles with both approaches, including issues with "signal scattering, attenuation, and signal-to-noise ratio typically seen with state of the art noninvasive neural interfaces."
To date, this type of technology has been difficult to achieve, but recent advances in areas like biomedical engineering, neuroscience, synthetic biology and nanotechnology could make this type of advancement achievable, Emondi said in comments obtained by The Daily Mail.
THIS ORANGE, SQUISHY BODY ARMOR MATERIAL COULD SAVE LIVES
The program will have three phases for both areas of focus, each lasting 12, 18 and 18 months, respectively. Areas such as efficiency, safety and effectiveness of the systems will be measured in order to determine whether the program is viable on a longer-term basis.
There are also questions of privacy and ethics, ones that Emondi appears hopeful can be answered without concern.
"We don't think about N3 technology as simply a new way to fly a plane or to talk to a computer, but as tool for actual human-machine teaming," Emondi said in the interview with NextGov. "As we approach a future in which increasingly autonomous systems will play a greater role in military operations, neural interface technology can help warfighters build a more intuitive interaction with these systems."
Follow Chris Ciaccia on Twitter @Chris_Ciaccia