The Great Parenting Debate: Should School Kids Rely on Computers?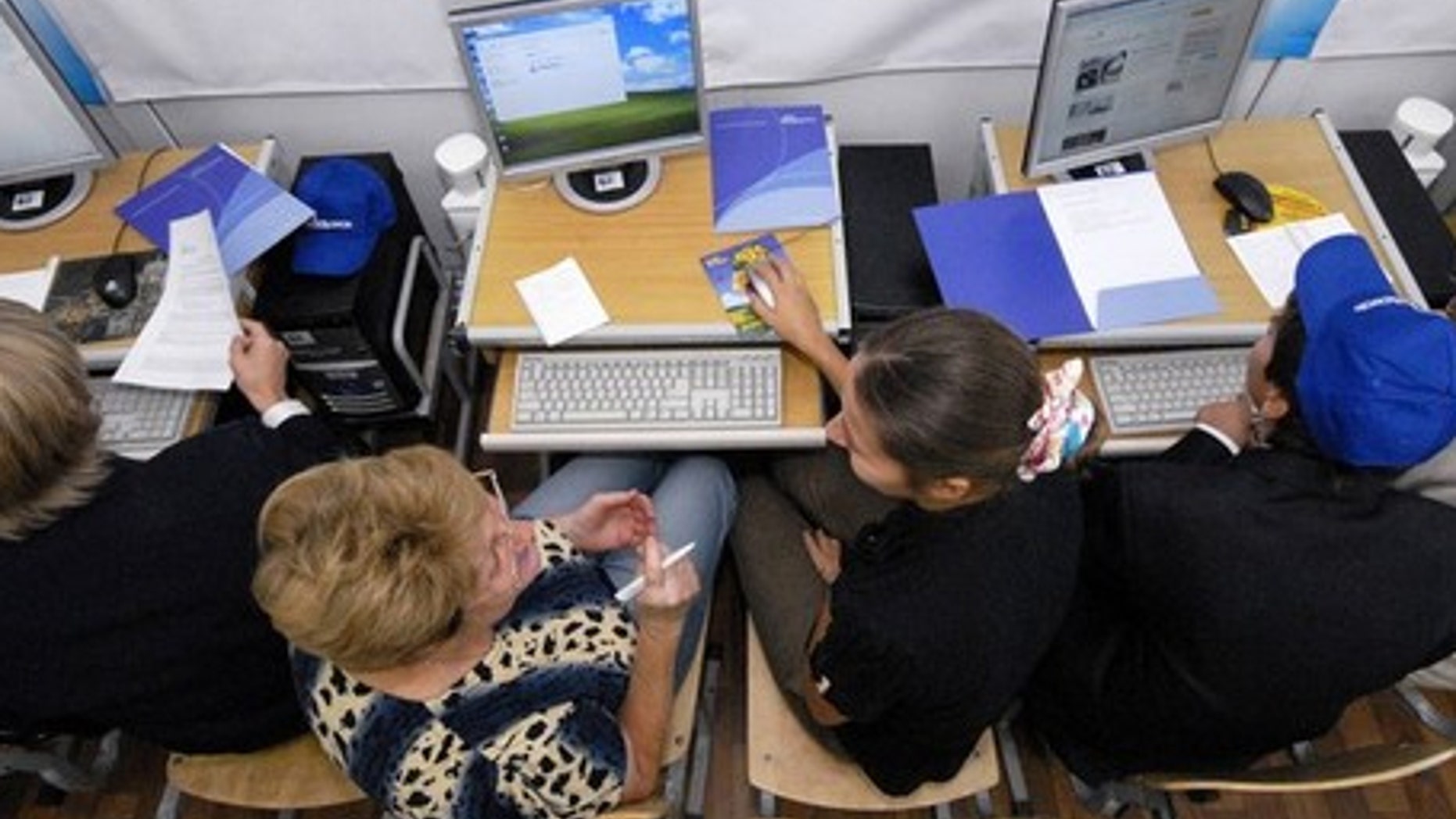 As you consider whether to arm your child with a laptop computer or iPad this Christmas, consider also which battle line to stand behind, as the fighting grows over the increasing reliance on digital devices in the classroom.
Grad schools, colleges, and even grade schools are relying more and more on Apple iPads and laptops for instruction -- and increasingly handing out computers for students to use.
Learning should be interactive, of course -- but should it be digital?
That's a question the Hillbrook School in Los Gatos, Calif., answered recently, deciding to give iPads to every student for use in the classroom.
Several other grade schools and universities, such as the Stanford University School of Medicine, are also giving out iPads and laptops to every student. Some schools districts, such as the one in Fergus Falls, Minn., are experimenting with classes where students only tap in from home over the Internet.
Many parents are worried if all of this screen time is healthy, however. They're concerned about possible negative side-effects of kids using computers all day at school, and fear issues with blurred vision when students get older -- or back problems from leaning over an iPad all day long.
Jill Mikols Etesse, who makes educational apps for kids, insists that her own children (a kindergartner and a third grader) do not use a computer all day at school. She says computers can cause neck strain and other physical problems and suggests that kids use computers only for set periods.
Jacqueline Linder, who owns a company that makes lunchboxes for kids, argues that computers shouldn't be used in the classroom at all. She says they should only be available in a computer lab.
"Kids sit in the classroom and play video games and chat online while the teacher is talking. There is no reason they can't take notes by hand," she told FoxNews.com. "Not a single teacher at my son's school made use of computers that they were required to purchase and carry around in an already too-heavy backpack."
Linder, like a growing number of parents, feels very strongly that computers aren't helping out in classrooms.
"This is like the emperor's new clothes and nobody is willing to admit the real truth!" she said.
Some educators favor a more collaborative teaching method and agree that computer time should be part of a set curriculum. They argue that a dedicated laptop for every child is not needed.
Ryan G. Van Cleave, a professor at The Ringling College of Art and Design in Florida, wrote a book on how much access kids should have to technology. He told FoxNews.com that laptops and iPads offer a way for students to complete assignments on time, rather than fighting over computer lab access. Yet Cleave is concerned about having kids stare at computer screens for too long. There is no definitive educational reason, he said, for giving every child their own laptop for use in the classroom.
"The social dynamic of a face-to-face interaction between students in pairs, small groups, or an entire class is extremely hard to replicate well in a virtual environment," Cleave said. "Classroom computer situations seem to work best when there's a clearly delineated computer use time -- and when that's over, computers are closed up and put away for the rest of the period."
Of course, those strongly in favor of laptop and iPad use all day -- for every student -- argue that a computer is the best educational device ever invented.
Thomas Gaffey, a teacher at the School of the Future in Philadelphia, where every student gets a laptop to use, told FoxNews.com that "having access to the Internet is equivalent to having access to good instruction," and technology should be used as a teaching tool and not just a part of the curriculum -- e.g., just another class.
"The trend is absolutely moving towards a more wired educational system. Facebook and YouTube are examples of the current trend that tells us where young people are. The exciting thing is the potential to use these 'time-wasters' or 'over-stimulators' to our advantage in the classroom," he said.
"The main advantages to every student having a laptop or iPad would be to provide equal access to technology to every student," adds Raena Janes, a superintendent for two Phoenix-area charter schools. Janes says every student gets a laptop in the charter school and uses it as a primary educational tool.
"Schools with a 1:1 student to computer ratio outperform non-1:1 schools," said Anthony Salcito, vice president for Microsoft Education, which provides lesson plans, tutorials and guides on how to use tech in classrooms. He suggested that teachers in schools that can't provide a laptop to every child can still make use of classroom computers. Salcito said kids are now "digital natives" and are now growing up surrounded by all kinds of technology.
Of course, some parents agree that every student should have their own laptop.
"I'm a mother of two kids, and I love computers in the classroom," said Jessica Gottlieb, a writer and blogger. "Computers are a tool that our kids will use in the workplace much the way our parents trained on (and then used) typewriters. I recognize that not all teachers are comfortable using computers, and I wonder if that isn't the real reason they're resistant to it."
Parents who worry about kids using computers should learn to trust the educational system, which already knows about the dangers of too much screen time, especially for younger kids, said another expert who worked to initiate a laptop program in Maine schools.
"Schools are in the business of telling kids what to do, where to go, what to eat. They can determine, definitively, how much time a student should spend. These should be concentrated bursts of time that students spend and that time should be unlocking more information about things they are interacting with in class. They shouldn't be feeding cows on Farmville or texting their friends," said Tom Davidson, CEO of curriculum company EverFi and a former Maine legislator.
One answer might be to provide a mix of technology, even if that does not mean every child has their own laptop at all times, said Amit Raman, CEO of educational management software company Raman InfoTech.
Raman says a good compromise is to make sure kids are exposed to a wide variety of technology, including e-mail and word processing, but the gadget they carry could be a textbook replacement device, such as an Amazon Kindle -- with coursework pre-installed, of  course.