The Death and Rebirth of the RickRoll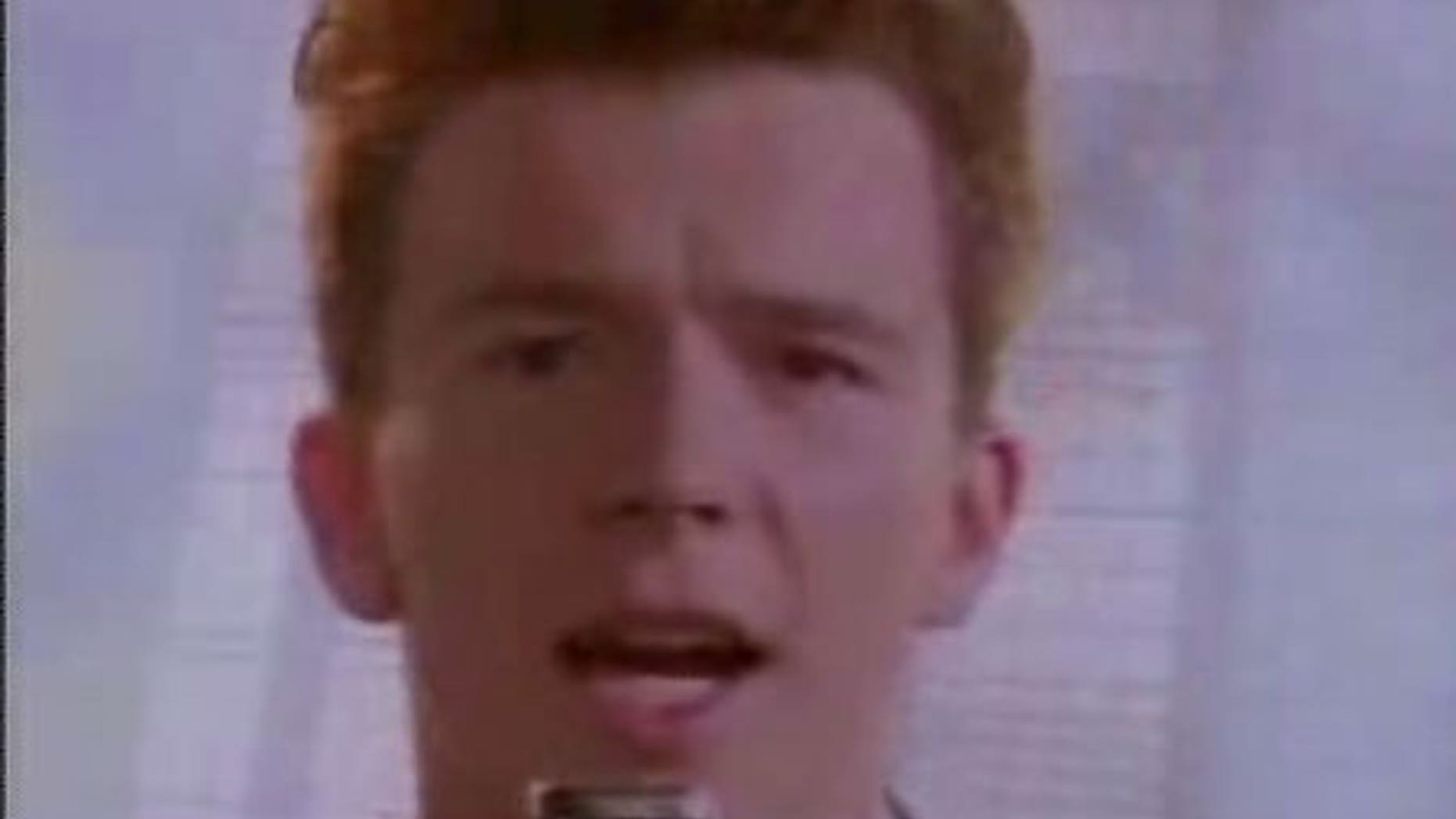 YouTube temporarily pulled the video behind the RickRoll -- one of the most popular Internet memes ever -- leading to fears of the last RickRoll. Fear not, he's still rolling.
A RickRoll refers to replacing an expect piece of Web content -- a link, image, or whatever -- to a picture of '80s singer Rick Astley, tricking someone into watching Astley's big chart hit, "Never Gonna Give You Up."
And ever so briefly, the net was roiled on Wednesday by the possibility that RickRolling was over. YouTube had pulled the video. Fortunately, a YouTube spokesman confirmed that it was all a big misunderstanding.
According to Neowin.net, a YouTube spokesman said "Occasionally, an account flagged by users or identified by our spam team is mistakenly taken down. When this is brought to our attention, we move quickly to take appropriate action, including restoring videos that had been mistakenly removed and channels that have been mistakenly suspended."
Phew!
The RickRoll meme has proven wildly successful, and surprisingly resilient. Two years ago, Mets stadium was RickRolled by Fark. (Watch thousands of Mets fans boo the song.) It's all just a bit of harmless geek rebellion, said the pranksters at the popular site.
"It's just one of those things we do at Fark," founder Drew Curtis told FoxNews.com at the time. "Just something silly. The moment we saw the possibility of voting for Rick Astley, they just started going for it."
The origin of RickRolling goes back three years and involves an egg, a duck without feet and the video game "Grand Theft Auto."
In keeping with silly Internet humor, the director of the image-sharing Web site 4chan, who goes by the handle "moot," decided he'd play a joke and change the word "egg" to "duck" every time a user posted a message.
In time the phenomenon spread, and the word "eggroll" was replaced by "duckroll." When someone came up with the idea to redirect Internet links to an image of a duck on wheels, RickRolling's forebear, "duckrolling," was born.
Then in March 2007 came the release of the eagerly awaited first trailer for the still-upcoming video game "Grand Theft Auto IV."
So popular was the response that it immediately crashed game publisher Rockstar Games' Web site.
In what was to become a pivotal moment in Internet hoax history, someone at 4chan took the now-useless Web link for the "Grand Theft Auto IV" trailer and duckrolled it.
But instead of linking to the image of a duck on wheels, he or she linked to the Rick Astley video on YouTube. RickRolling was born.
Watch it again for the first time: