The Commodore 64 Lives Again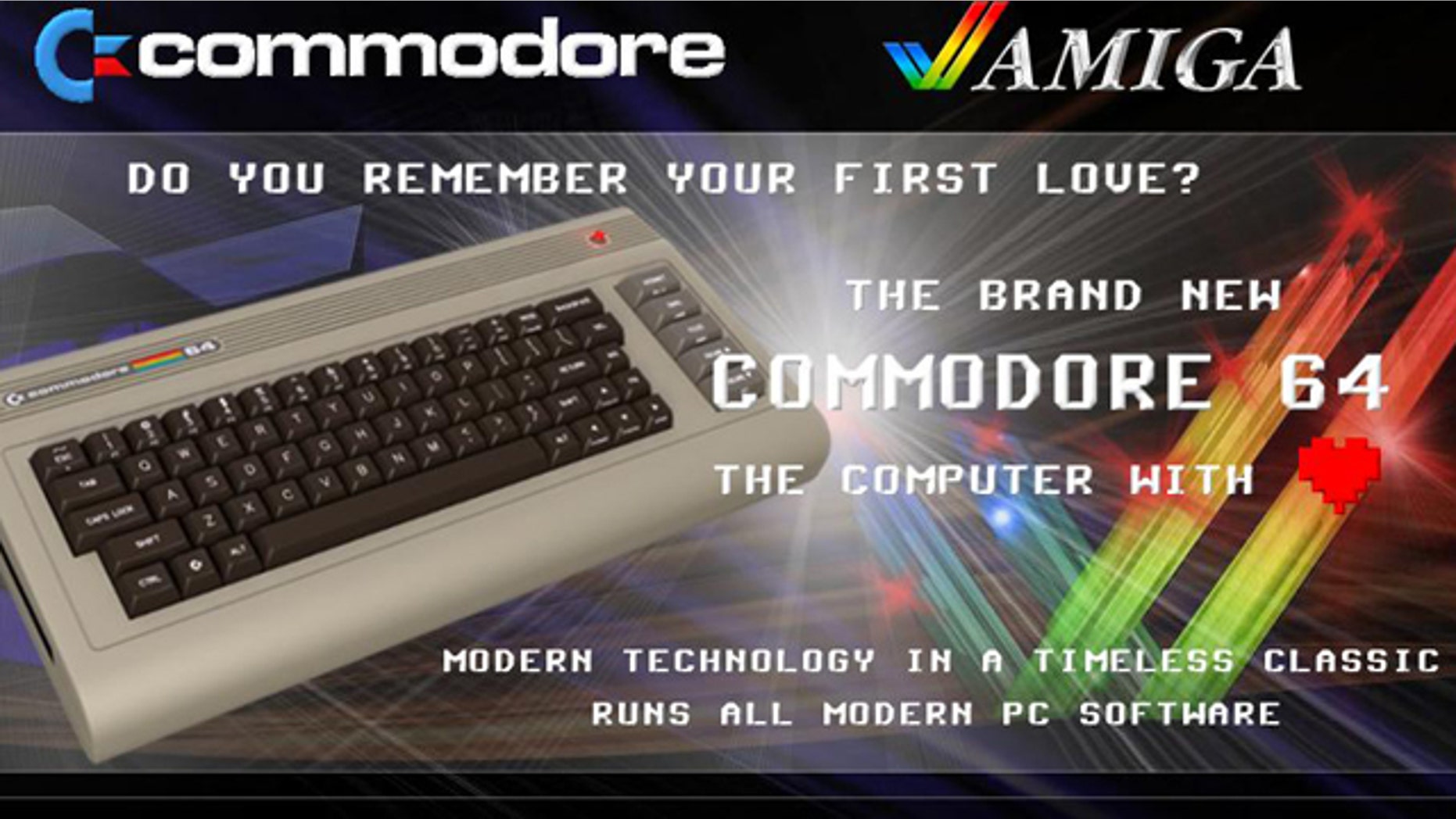 Break out your Cyndi Lauper audio cassettes and that case of New Coke you've had stockpiled: the Commodore 64 is back.
The legendary computer was first unveiled in early 1982, and quickly dominated the nascent computer scene, helping to launch the home computing market thanks to its entertainment focus. The Commodore brand finally staged its comeback Wednesday, unveiling an online store where consumers can pick up a revamped, modernized version of the legendary all-in-one computer.
It comes in the original taupe color and design, of course -- it's just everything else that's changed.
The new iteration of the classic computer won't run Windows (although the company claims you'll be able to install it if you so choose). Instead, the Commodore 64 runs a version of the Linux operating system on an Intel processor, and boasts 2GB of memory and a modern Blu-ray or rewritable DVD optical drive.
The past isn't forgotten, however: The company claims that consumers will be able to play all their favorite 8-bit era games within seconds of turning the Commodore 64 on, by running software that emulates the original operating system.
Commodore celebrated its 25th anniversary in 2007, noted PCMag.com, but the company has languished in obscurity for many of those years, a faint shell of the company that helped launched computing and computer games.
It had unveiled a new line of products at the 2011 Consumer Electronics Show -- new products that bear little resemblance to the new Commodore 64.
"I'm sure you'll appreciate the Commodore thing has been in a state of flux over the last 20 years," Peter Bromage, the vice president of sales and marketing for Commodore said in January.
In addition, the company plan a relaunch of the ancient Amiga computer -- an impressively ahead of its time PC from Commodore that never quite broke into the mainstream.
"At Commodore USA, our goal is to restore the AMIGA brand to its former glory," the company's website claims. "Our reboot and re-imagining of the classic AMIGA line-up will showcase the latest and greatest personal computer hardware and operating system technology available today."