Tech underdog AMD fights back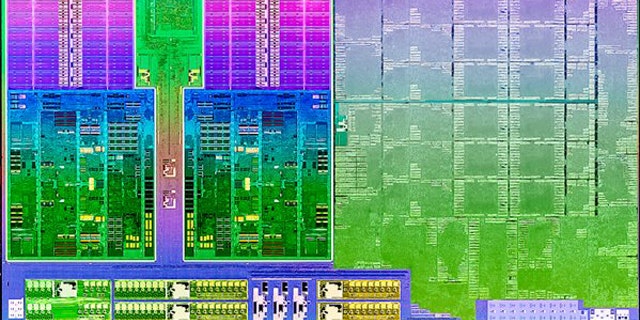 Intel's inside -- and AMD wants in, too.
AMD has long lived in chip giant Intel's shadow and in recent years has seen that gap widen, particularly in notebook computers, where the chip manufacturer has lost ground due to speed and heat issues.
But now with the arrival of the new "Trinity" A-series chips, officially introduced to the market on Tuesday, May 15, the company believes a newfound sweet spot for power and price will usher in a new era for the struggling firm.
"Our 2nd-Generation AMD A-Series APU is a major step forward in every performance and power dimension, allowing users to enjoy a stunning experience without having to give up the things that matter to them most," said Chris Cloran, corporate vice president and General Manager for AMD.
The company believes its ability to undercut Intel in the growing market for ultraportable laptops will pay huge dividends. AMD has said that thin laptops fitted with A-Series APUs could start at $500, while Intel's ultrabooks start at prices of $750 to $800.
"It seems like an opportunity to steal the bacon and go in there and capture this huge opportunity that someone else generated," AMD chief executive Rory Read told Reuters in an interview. "They missed where the sweet spot of the market was."
In the past, the benefits of such price points have been compromised by performance, in areas like speed and battery life. No longer, the company promises. The new chips will produce laptops comparable in size, weight and battery life to Intel's ultrabooks, while being significantly cheaper, said John Taylor, director of global product marketing at AMD.
Intel, whose processors are used in 80 percent of the world's PCs, has invested $300 million in an effort to develop "ultrabook" technology in collaboration with smaller companies as it looks to better compete against Apple's MacBook Air, which starts at $999.
At the company's annual investor meeting last Thursday, vice president Kirk Skaugen, who is leading the Ultrabook push, told analysts that their focus would remain features over price, dismissing the idea of a price war with AMD.
"We think the experience we're delivering, people are going to be willing to pay for and it only gets better in 2013," he said.