Tech Q&A: Bitcoin, net neutrality, mounting TVs and more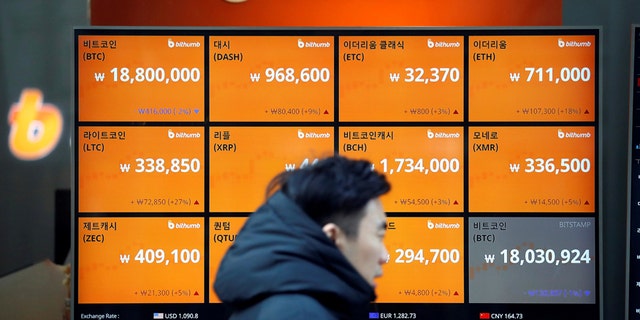 Bitcoin breakdown
Q: I keep hearing about Bitcoin. I don't get it. Can you explain if it is a good investment?
A: The cryptocurrency has long fascinated investors and journalists, and provocative headlines about "blockchain" technology are causing mass hysteria. Many people are afraid even to ask: What is Bitcoin? Can anybody buy in? Doesn't it have something to do with the Dark Web, and isn't that sketchy? You may have heard that the average Bitcoin is now worth a phenomenal amount of money. My advice is to slow down, take a breath and know what you are getting into. Click here for answers to commonly asked Bitcoin questions.
Mount your TV
Q: I got a new TV for Christmas. What is the best way to mount it?
A: There are many different types of wall mounts, which can accommodate TVs with a variety of sizes and weights. Before you run out and buy one, you should know the specs of your new TV as well as the structural makeup of your wall. You'll want to measure everything, especially if you want a higher-quality mount that articulates, changing the angle of your screen. Once you've figured these out, you should be able to narrow down your search and find exactly what you're looking for. Click here for the best TV wall mounts.
Weighing net neutrality
Q: This may be late, but what is your take on net neutrality? I am interested in your expert opinion.
A: The moment I log on to Facebook, I stumble into a vicious argument about net neutrality. Many people have strong opinions on this issue, but if you asked them to define the terms of net neutrality, they would mumble a bunch of nonsense. I don't blame them, because this discussion is big and complicated. But it's also easy to boil down into its most essential parts, and many people are surprised to learn what this story is actually about. Click here for my take on net neutrality.
Get noticed on search engines
Q: I sell homemade items online. What are the tricks to get Google to list my site on the first page of the search results?
A: As an online merchant, this is one of the most important skills you can have. Obviously, you need a great product to start out, and you should have some business acumen and a dependable workflow. If you don't know how to draw customers to your online storefront, your business is doomed from the start. Search engine optimization (or SEO, as the experts call it) is both an art and science. Some people base their careers on how searchable a given website is. This process will take some trial-and-error, but there are several surefire tactics for getting found. Click here for ways to reach the top of search results.
What questions do you have? Call my national radio show and click here to find it on your local radio station. You can listen to the Kim Komando Show on your phone, tablet or computer. From buying advice to digital life issues, click here for my free podcasts.
Copyright 2018, WestStar Multimedia Entertainment. All rights reserved.
Learn about all the latest technology on the Kim Komando Show, the nation's largest weekend radio talk show. Kim takes calls and dispenses advice on today's digital lifestyle, from smartphones and tablets to online privacy and data hacks. For her daily tips, free newsletters and more, visit her website at Komando.com.