T-Mobile Enters Into Agreement with Apple: iPhone and iPad Come in 2013?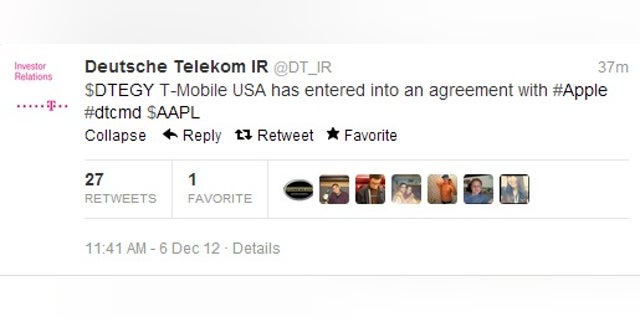 T-Mobile is officially getting the iPhone 5. The news comes from Deutsche Telekom's Investor Relations' Twitter feed, which reads, "T-Mobile USA entered into an agreement with #Apple #dtcmd $AAPL."
The agreement means that each of the Big Four U.S. wireless carriers now has access to Apple's devices. The carrier is expected to begin selling Apple's hardware sometime next year, which is when T-Mobile has said it would launch its own 4G LTE network. Whether or not the iPhone 5 or its follow-up will be the first device to land on the carrier is still up in the air.
We'll bring you more information as the story develops.