Streaming music gets higher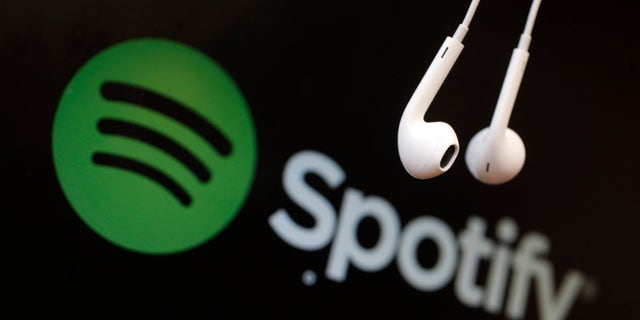 NEWYou can now listen to Fox News articles!
Taylor Swift may not like Spotify, but music fans love streaming music. Even as musicians continue to rail against the freemium music world order, new streaming services promise better sound that may even appeal to audiophile holdouts.
As Taylor shed her country persona, the singer made a decision not to put her hit new album up on Spotify this week. Whether that will help or hinder album sales, the trend is clear: Even perennial digital holdouts like heavy metal gods Metallica and Led Zeppelin have joined the online services. There's no doubt it has disrupted the music business and made it difficult for all but the most popular artists to make a living. As protopunk rocker Iggy Pop recently said, "If I had to depend on what I actually get from sales I'd be tending bars between sets."
But for many listeners, it's not sympathy for the artists that has kept them clinging to CDs and vinyl LPs. It's the fact that those mediums deliver better sound than streaming services. But that may be changing.
Norway-based Tidal entered the U.S. this week offering a CD-quality streaming music service for $20 a month. Tidal has a multi-million track library, like competitors Spotify and rdio, and I found a wide variety of music ranging from obscure Canadian punk bands to trip hop tracks. I gave a listen to tracks from Coltrane to Cream, and the music sounds distinctly better and more balanced than scratchy low-fi streamers like Beats Music.
Aside from price, the downside to Tidal is that it is not quite as crisp as the high resolution audio (HRA) digital format being promoted by other companies. Tidal's music files are encoded at 16 bits and 44.1 kHz, whereas hi-res tracks are typically 24 bit, 96 kHz files (although the sample rates can be higher). Nevertheless, Tidal's tunes are a definite improvement considering that they stream at a rate of 1,411 kbps versus current low-fi streaming services that generally top out at 320 kbps.
I didn't notice any slow down in my Internet connection when playing the more data-intensive music, and my selections started without hesitation. Whether the company can maintain that level of performance with more listeners remains to be seen. But there will certainly be other improved audio services. Deezer, for example, is promoting its Elite streaming service that delivers music at the same sampling rates as Tidal, although Elite is only available to Sonos owners so far.
Of course, if you've got golden ears and even CD-quality tracks are not satisfactory, you can go higher. Sites like HDtracks offer a wide array of hi-res music from Led Zeppelin to Liszt, but you have to download the albums, which typically cost from $18 to $20. There's no streaming option.
If you're ready to improve your listening experience with one of these services, you'll also need the right gear to appreciate it. Here are a couple of items I'd put on my Christmas list:
- Cambridge Audio DacMagic XS, $190: This dongle connects to a computer's USB port to play back hi-res files to connected headphones or powered speakers. It eliminates the distortion some PCs can create and does the digital-to-analog conversion independently.
- Mass Fidelity Relay, $249: Like the Cambridge device, the Relay is a digital-to-analog converter, except that it can receive streams from portable devices wirelessly over Bluetooth and play them through a connected stereo system. It supports the aptX streaming format for improved sound and frees you from the tyranny of tiny Bluetooth speakers.
- Sony Walkman Digital Music Player NWZ-A17, $300: The Walkman has gone hi-res with this model. It has 64GB of internal memory (expandable via a microSD slot) and can play back a whole slew of hi-res music file formats. When you get tired of your own music, it even has an old-fashioned FM radio.