Steve Jobs to testify from the grave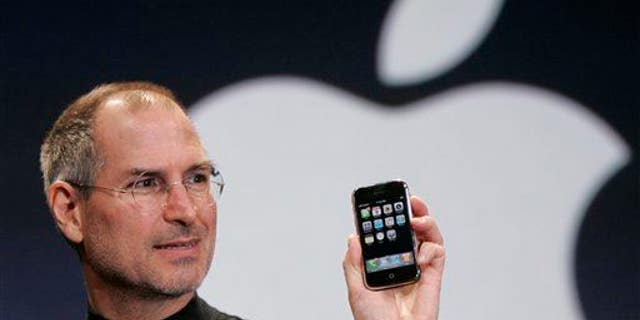 Steve Jobs is remarkably busy for a dead man. Not only has the Apple founder received 141 patents since his death in 2011, he will be the star witness in a class-action antitrust lawsuit set to open in California today.
The case will feature a videotaped deposition from Jobs, as well as some of his emails, reports the AP. The plaintiffs accuse Apple of using the "FairPlay" anti-copying software used in songs sold through the iTunes store to stifle competition and keep iPod prices high.
Songs from other online stores couldn't be played on iPods, and songs bought on iTunes wouldn't play on other, cheaper devices—and iTunes updates thwarted the RealPlayer Music Store's attempts to make its music playable on iPods.
The lawsuit applies to iPods sold between 2006 and 2009, and Apple could be out $350 million if it loses the case. This is Apple's third big antitrust suit since Jobs died, and in earlier cases his emails—"a mix of blunt litigation threats against his opponents and cheery financial promises for potential business partners"—have made the CEO "an exceptional witness against his own company, even beyond the grave," writes Brian X.
Chen at the New York Times. One email already made public in the latest case was sent in 2003 when Jobs was concerned about a software firm opening a new online music store.
"We need to make sure that when Music Match launches their download music store they cannot use iPod," he wrote to other Apple execs. "Is this going to be an issue?" (Read about one patent Jobs has nabbed since his death.)
This article originally appeared on Newser: Steve Jobs to Testify in Apple Trial
More From Newser