Star Wars Jedi Challenges review: It's a lot of fun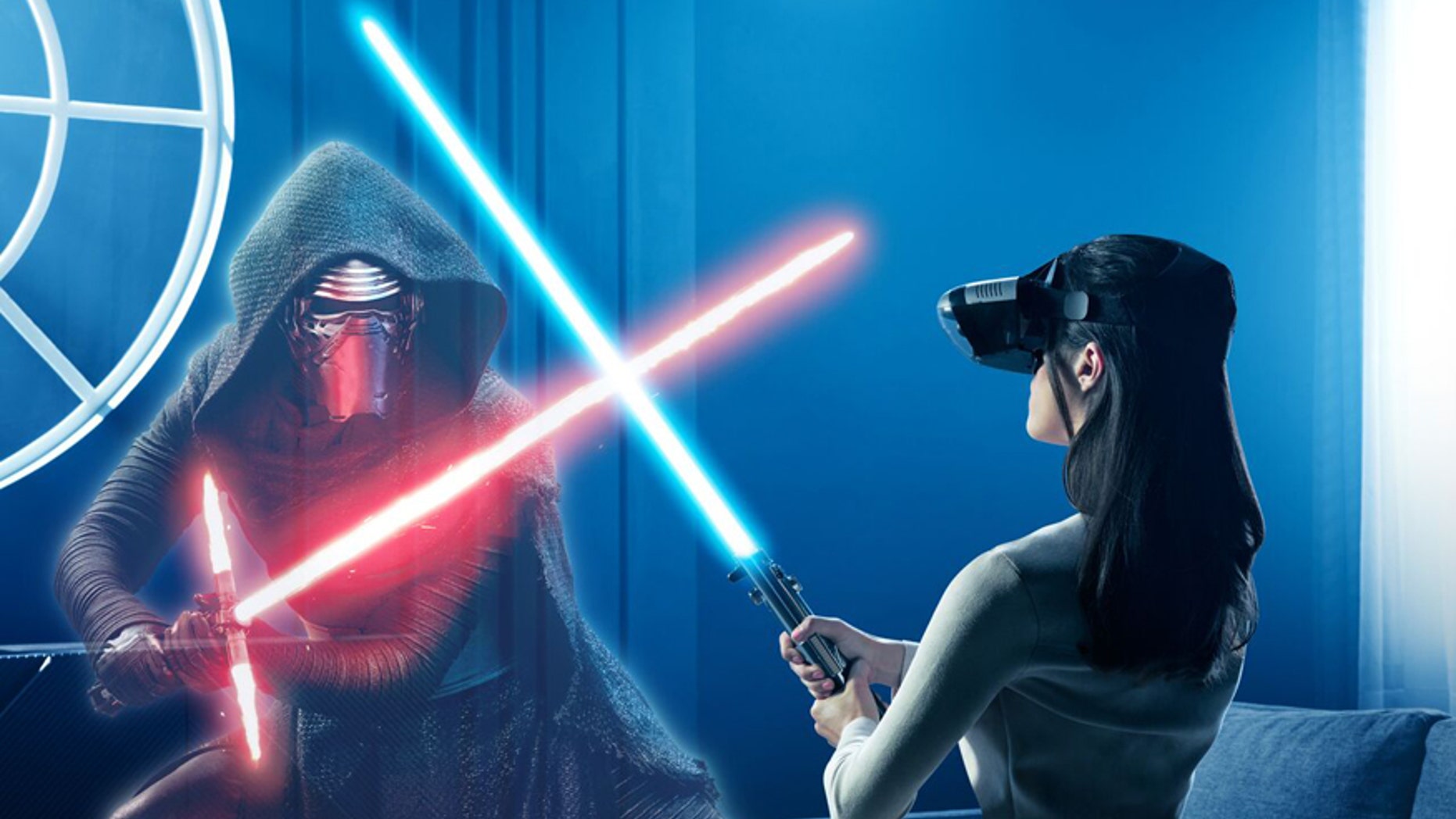 Ever since I was a kid, I loved "Star Wars" – the fight between good and evil, the characters, the action, the humor. The movies had everything and by extension, the toys and merchandise made me feel like I was actually part of the universe, even if I didn't live a long time ago, in a galaxy far, far away.
Even if you had a light saber (which I didn't) to battle with your friends, there was always something missing – the ability to actually feel like you're fighting Darth Vader.
But that feeling of missing out stops today.
Lenovo teamed with Disney to create the Star Wars: Jedi Challenges augmented reality headset and it's a blast to use, even if there are some minor issues.
At $199, it's not super cheap, but it's also not incredibly expensive, so it should be accessible to most "Star Wars" fans, whether they're 8 or 80. After playing with it for a few days, I definitely felt like I was 8 again, even if I had to stop and catch my breath for a hot minute after playing the Lightsaber Battles mode. (Note to self: if you see Darth Vader on the street, run).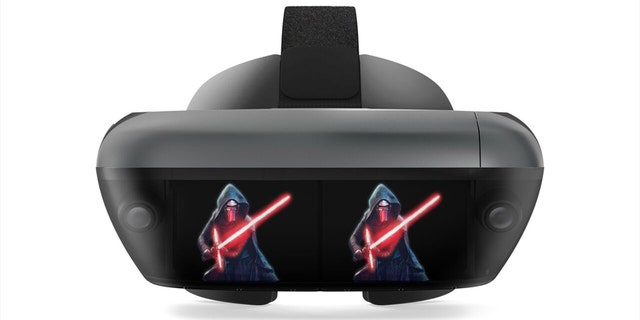 Setting it up isn't too difficult and Lenovo's claim that it works with any Android or iPhone is mostly accurate. If you have a smaller phone, you'll need to change the app's (which you can download free from the App Store or Google Play) HUD settings and make sure it fits snugly in the holder. A lightsaber is also included.
THE FORCE IS STRONG WITH THE 'STAR WARS' BB-8 DROID
Jeff Meredith, senior vice president & general manager of Lenovo's Consumer Business Segment, said the company had to make some cut points somewhere with the device, with the goal being 4.5-inch displays and up. "You always make some tradeoffs in this process and our objective was to take top selling phones and get the majority," Meredith said in an interview.
There are three game modes: the aforementioned Lightsaber Battles, Strategic Combat and Holochess. Most people are going to be excited by Combat, which actually lets you fight characters like Darth Maul and Vader (though Vader comes later in the gameplay).
Lightsaber Battles will be the biggest hit for anyone, since you get to have an actual LIGHTSABER BATTLE. You can also unlock different abilities and of course reflect shots from blasters (pew pew). The game play moves fast and it can get a little tiring, but it's a ton of fun and switching opponents makes it a blast.
Strategic Combat almost felt like being Jon Snow in "Game of Thrones" where he led his army against Ramsay Bolton in the "Battle of the Bastards" episode. It wasn't quite as fun for me as Combat was, but being able to rescue Obi Wan Kenobi after placing him on the field gave me a feeling that maybe I was Obi Wan's only hope, instead of the other way around.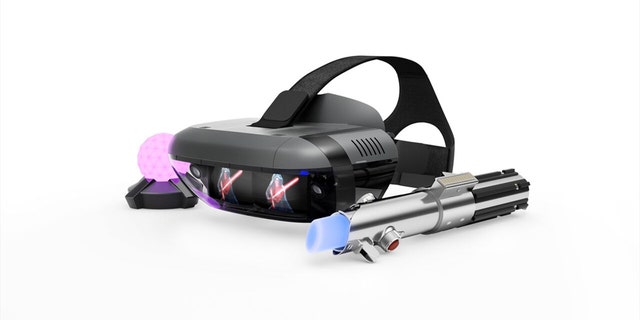 The final mode is Holochess, which Chewie and C-3PO played in Episode 4. It's not super complicated to play and I didn't play it for more than 5 minutes. I'd imagine Lenovo and Disney are going to work on updating this, when the app gets updates in early 2018 (Meredith even said the app could be updated in January, which would be a nice surprise).
With Lenovo's augmented reality expertise, it's clear that this device is going to be a hit and they're already getting good feedback on it, with Meredith telling me that Trial of Combat has been "standing out" when people talk about the product.
If you're looking for a gift for the Star Wars fan in your family this holiday season, I highly recommend Jedi Challenges.
May the force be with you.
Follow Chris Ciaccia on Twitter @Chris_Ciaccia