Square's point-of-sale service goes global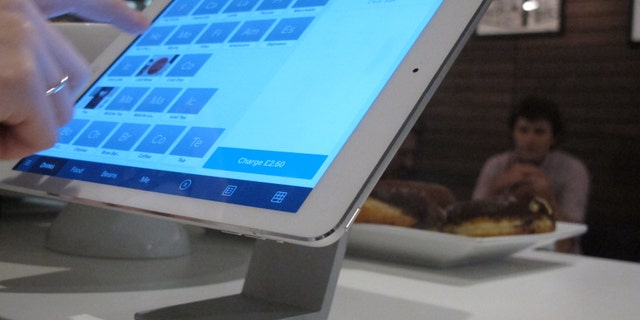 LONDON – Financial services startup Square is taking aim at cash registers across the globe, making its point-of-sale software available internationally in English, Spanish, French and Japanese.
The company, whose small cubic credit card reader can be used to turn a smartphone or a tablet into a portable sized till, isn't yet offering the distinctively shaped piece of hardware in Europe, CEO Jack Dorsey said at a press event in London on Thursday.
Dorsey, who co-founded Twitter Inc., declined to give a timeline for when the hardware would be available for Square's new international users.
Square says that its app — available for Android and Apple devices — now supports 130 currencies.