Sony throws a curve at its already eye-catching 4K TVs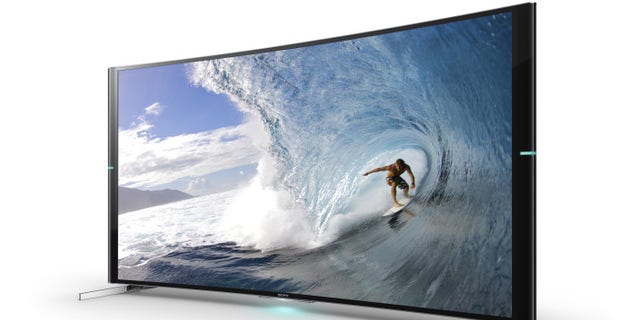 It seemed for a while there that Sony was going to take the high road and avoid the whole curved 4K TV craze entirely. But, the company must have had a change in heart because it announced earlier this year that it had plans to introduce a two curved 4K televisions later in the year. At IFA 2014, we got our first look at those two models.
Positioned solely for the European market (for now … CEDIA is right around the corner, folks) the 65-inch KD-65S9005B and 75-inch KD-75S9005B are priced at £3,900 and £7,300 (roughly $5100 and $9500) respectively. If the two sets do make it to the U.S. (and that is very likely) they will probably come in pricier than their Samsung HU9000-series counterparts.
Sony's flat X900B 4K TV series, which we recently reviewed, stands as the best overall LCD-based television we've seen so far this year, with Panasonic's AX800 very close behind. As for curved LCD-based TVs, we'll hand the crown to Samsung's HU9000 ruling the curved LED TV roost, though we feel the Sony edges it out just slightly when it comes to overall picture quality.
We're not entirely convinced these new curved models stand up as well as Sony's flat versions. Though they employ the same processing and LED edge lighting tech, after an informal inspection on the floor, we felt like the curved models' brightness was less uniform and the off -angle viewing slightly dimmer.
On the other hand, the curved S9005B's audio system, which is considerably less ostentatious than the flat X900B's, still manages to sound very good, although it is developed around what is essentially faked surround sound processing and angled speakers.