Smartphones could warn of huge earthquakes: study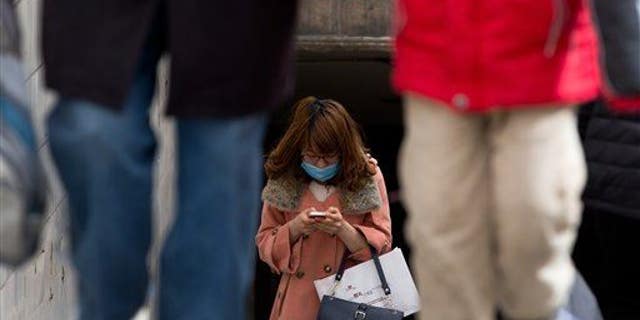 NEWYou can now listen to Fox News articles!
Ah, the buzzing smartphone: It's a call, a tweet, a funny photo—or an earthquake? Yep, scientists say crowd-sourced data may one day relay warnings about impending quakes that have already begun elsewhere, LiveScience reports.
In a computer-model study led by the US Geological Survey, researchers found that smartphones could send information about quakes of magnitude 7 or greater, giving several seconds of warning to areas the quake hadn't yet reached.
The phones would automatically detect a temblor with an app using GPS technology and transmit information some distance away. Information from fewer than 5,000 phones would be enough to send a helpful alert, Eureka Alert reports—giving people time to halt trains, stop surgeries, take cover, you name it.
"A few seconds can be enormously helpful," says lead author Sarah Minson. This could bolster early warning systems that already exist (in Japan and Mexico, say) or curb the need for such pricey projects: "We have high hopes that this could make a huge impact," says Minson.
Scientists are currently planning a pilot project in Chile with 250 smartphones, and will also work with the West Coast's $145 million ShakeAlert plan, which mixes seismometers with GPS data.
One little problem: Phone manufacturers don't allow access to raw GPS data, so smartphones will have to be reprogrammed down the road for the system to work.
And, of course, the system will have to work in the real world for the first time, the LA Times reports. "I'm a little skeptical it will work," says a San Diego scientist.
"I think a system like that would false-alarm more than they claim in the paper." (See why the odds of a strong California earthquake have just gone up.)
This article originally appeared on Newser: Smartphones to Warn of Huge Quakes
More From Newser