Smart speakers: Facebook apparently has Amazon's Echo Show in its sights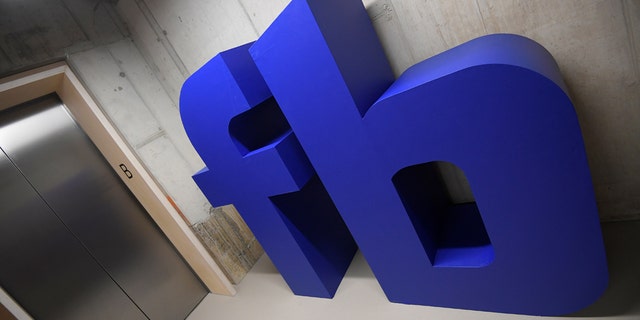 NEWYou can now listen to Fox News articles!
There's been much talk over the last year suggesting Facebook is prepping the launch of a smart speaker. The latest news, however, suggests it'll be hitting the market with not one, but two devices.
With Amazon's display-equipped Echo Show apparently in its sights, each device will feature a 15-inch screen and could launch in July this year, industry sources told DigiTimes. That's a couple of months later than earlier reports suggested, though this is apparently to allow the design team to perfect the speaker's sound quality and software.
Taiwan-based DigitTimes, which has called it right on a number of claims in the past, said that Facebook's smart speakers are codenamed Aloha and Fiona, with Aloha likely to launch with the name "Portal," corresponding with earlier reports. Fiona's launch name isn't stated.
While both would also function as video chat devices, Portal is reported to be "more sophisticated" than Fiona. As you'd expect with a smart speaker, they'll include an Alexa-like assistant and be operated via voice command, but Portal will also feature facial recognition "to identify users for accessing Facebook via a wide-angle lens on the front of the device," the report said.
Facebook has also been going after deals with record labels to offer owners additional options when it comes to playing music tracks on the devices.
Similar to Amazon, Facebook is reported to be working on additional smart devices to develop its own ecosystem, with its two speakers described as initial-stage products.
Portal's rumored price tag of $499 would make it $270 more expensive than Amazon's Echo Show, which has a 7-inch display. There's no word on Fiona's possible pricing.
As you might expect with Facebook hardware, the devices will likely have the social networking site at its heart, with facial recognition technology, for example, automatically connecting users to their accounts.
Facebook's Building 8 lab
The smart speakers are expected to be the first products to emerge from Facebook's secretive Building 8 lab, which started operations in 2016.
Facebook CEO Mark Zuckerberg said previously that the lab is exploring "augmented and virtual reality, artificial intelligence, connectivity, and other important areas."
Job ads for the Building 8 team speak of developing "seemingly impossible products that define new categories that advance Facebook's mission of connecting the world."
While it's sensible to approach claims from unnamed sources with caution, the fact that we've been hearing about Facebook's smart speaker plans for some time, including from some high-profile outlets, suggests the company is about to enter the market.
Competition is tough, however, with Amazon among several companies offering a growing range of devices. Google and Apple also have smart speakers on the market now, though among all of their offerings, only Amazon's Echo Show features a tablet-like display.