Silicon Valley invests $120M in hilariously inessential juicer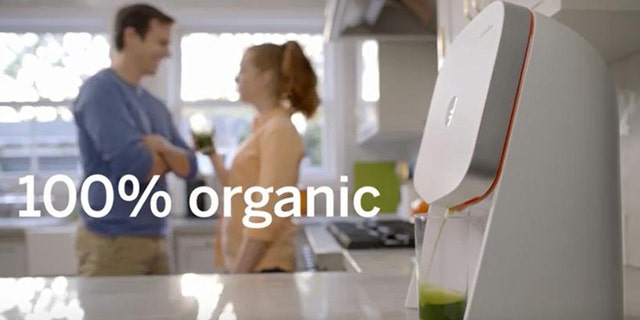 NEWYou can now listen to Fox News articles!
The Juicero juice machine—basically a fancy WiFi-enabled Keurig machine but for juice—was already an "unnecessary luxury," the Verge reports. Now it's just "flat-out unnecessary." That's because—as revealed by Bloomberg—a pair of human hands work just as well as the $400 (originally $700) juicer.
Silicon Valley startup Juicero sells single-serving packets of fruits and vegetables (at $5 to $8 per packet) that its juicer presses into eight ounces of juice in two minutes.
But Bloomberg discovered Juicero customers could squeeze the packets with their hands to get 7.5 ounces of juice in just a minute and a half. No expensive juicer necessary.
Investors are, understandably, not happy about this discovery. Juicero received more funding—$120 million—than almost any other hardware startup in 2016. But some investors tell Bloomberg they wouldn't have bothered meeting with Juicero if they had known consumers wouldn't need to buy the expensive juicer.
Juicero notes that its juicer has a QR reader to tell you if your juice packets are expired and tailors its juicing pressure to each different packet, but that's not exactly reassuring investors.
The head of a consumer data firm explains what happened: "Entrepreneurs may be tempted to have a technology angle when it's not really there." Or, if you prefer, TechCrunch represents the entire debacle via one-act play.
(Go inside the cult of the $400 blender.)
This article originally appeared on Newser: Silicon Valley Invests $120M in Hilariously Inessential Juicer