SHOT Show 2018: 8 new tactical guns revealed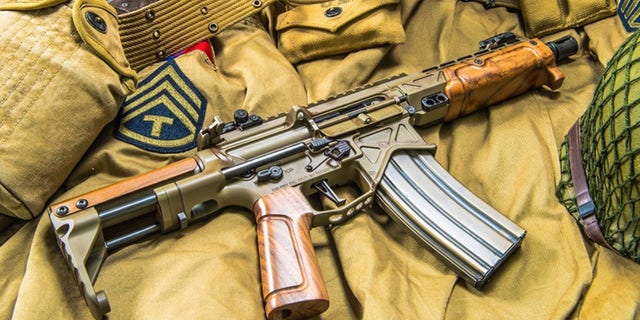 NEWYou can now listen to Fox News articles!
The range of new tactical rifles that will be hitting store shelves this year is epic.
There are new rifle options for every budget and every purpose.
From a modern twist on the legendary "Gun that Won the West" and WWII paratrooper-inspired rifles through to the latest and greatest options for today's tactical requirements, here are 8 new tactical rifles that are part of the vast crop on show at SHOT this week
Franklin Armory - Reformation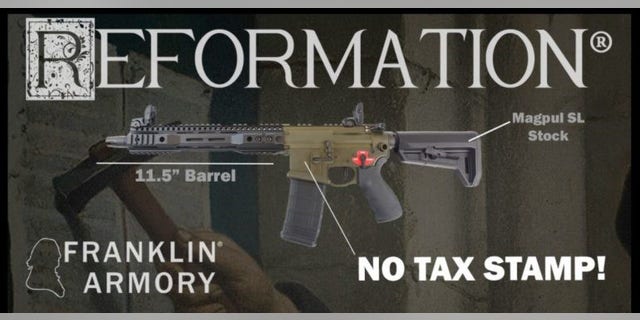 This rifle has had a whole lot of buzz in the tactical professional community. The AR style Reformation is breaking new ground.
Here's the kicker – Franklin Armory announced that it does not need a tax stamp. They've figured out a way around it and only just revealed the secret.
SHOT 2018: 5 OF THE BEST NEW CONCEALED CARRY WEAPONS
Reformation has an 11.5-inch barrel and a Magpul SL shoulder stocks so you would expect that it would be classified as a short barrel rifle. And short barrel rifles mean compliance with the National Firearms Act and BATFE tax stamp.
When it starts shipping this year, it will likely take 300 Blackout rounds.
Check in with Franklin Armor to stay posted on price and release.
PODCAST: ARE YOU READY FOR ANYTHING? BE READY WITH ULTIMATE INSIDER TIPS FROM FASCINATING SPECIAL OPERATIONS EXPERT + TV STAR JASON FALLA
Cimarron - US Marshal Carbine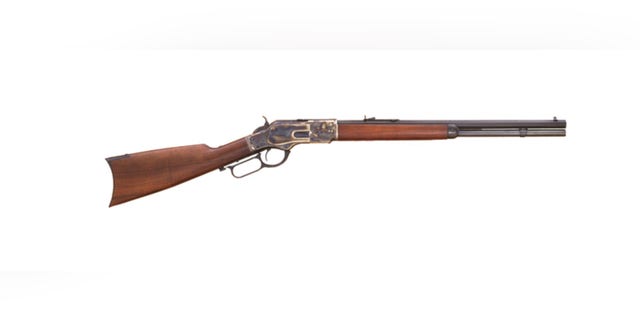 The Winchester 1873 carbine is renowned as the "Gun that Won the West."
In response to currently serving US Marshals, Cimarron incorporated a tribute to the historic weapon and gave it a modern upgrade to meet the needs of today's job.
Called the US Marshal Carbine, Cimarron shortened the 1873 barrel by two inches. For today's Marshals that operate with vehicles instead of horses, this will make quick dismounts and quick jumping in the vehicle to give chase a whole lot easier.
SPECIAL OPERATIONS DOGS SET FOR NEW ADVANCED TACTICAL GEAR
This modern interpretation is chambered in .44 Magnum and available to everyone – not just US Marshals.
The suggested retail price is $1,402.
FN – FN 15 Tactical Carbine FDE P-LOK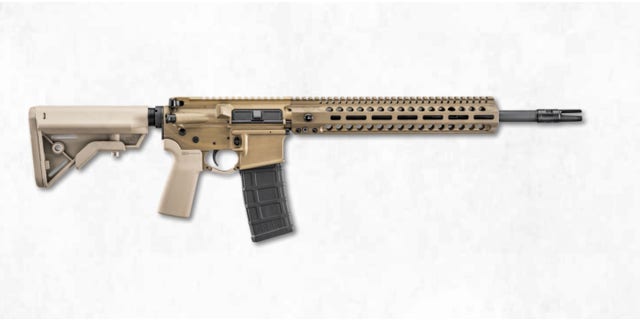 This AR-style rifle in a new flat dark earth finish with a chrome lined barrel looks awesome - and performs just as well as it looks. And it looks very good.
Key features include the fantastic three-prong flash hider. Fans love how this signature FN SCAR feature reduces flash.
HOW DEADLY DRONE SWARMS WILL HELP US TROOPS ON THE FRONTLINE
Another top feature is the recoil performance. In terms of recoil, FN has engineered a mid-length gas system and H1 buffer that delivers truly great reduction.
It is very accessory friendly with a 12.5-inch P-LOK rail with M-LOK mounting.
Suggested retail is $1,499.
PODCAST: GO INSIDE LIFE AS A SEAL TEAM 6 SNIPER - VAMPIRE BATS THROUGH TO DANGEROUS MISSIONS
Sig Sauer MCX VIRTUS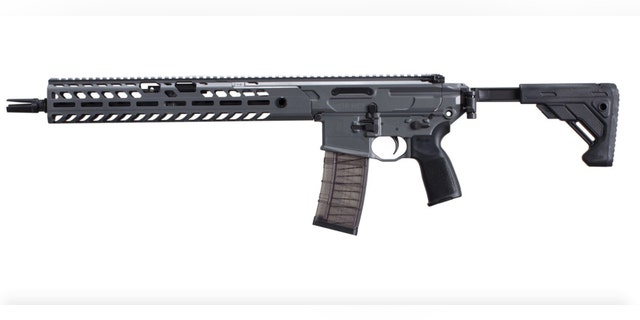 This rifle is the result of input from Special Operations teams all over the world.
The result? As you'd expect, this is an excellent rifle. The MCX VIRTUS delivers enhanced accuracy and extreme durability. Without any replacements, this rifle has a service life better than 20,000 rounds.
AMAZING NEW MILITARY HELICOPTERS TO LOOK OUT FOR IN 2018
Another stand out feature is the modularity and the adaptability it delivers.
Suggested retail is $2,233.
Battle Arms Development - Paratrooper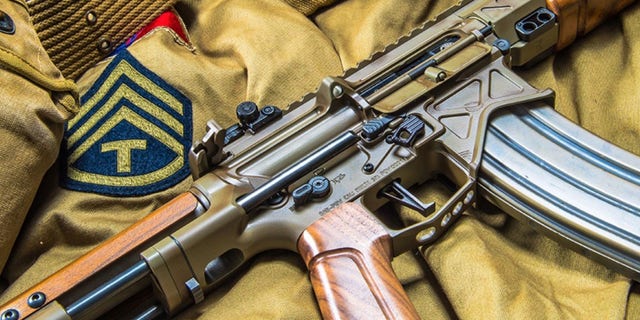 Looking for something with historical feel? This rifle is inspired by the weapons of American WWII paratroopers.
Made by Battle Arms Development, the Paratrooper has a distinctive look with a WWII-era classic style. For example, both the custom handguard and pistol grip are beautiful Grade A French walnut on this just over 20-inch rifle.
THE MOST EXCITING MILITARY VEHICLES OF 2017
This rifle is chambered in .300BLK and has a 7.5-inch barrel.
The suggested retail is $3,050.
Ruger - PC Carbine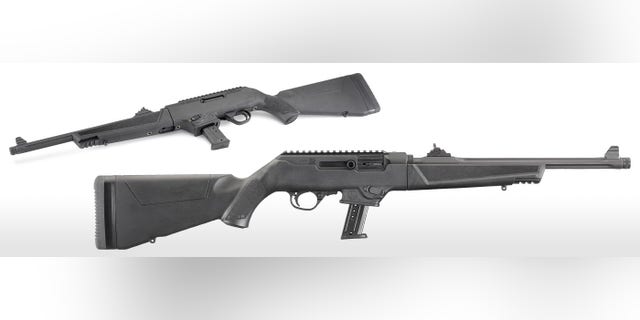 The popular PC9 has been brought back to life by Ruger – but with new enhancements to the 9mm carbine rifle.
And as always with Ruger, you get a whole lot of bang for your buck. Literally.
10 BIGGEST WEAPONS STORIES OF 2017
One of the standout features is that the magazine wells can be swapped out to take different magazines. For example, this rifle can take Glock pattern magazines and SR9/Security 9 magazines. Ruger ships with these two wells so right from the start you have that flexibility.
Another key new feature without question is that this new PC Carbine is takedown.
Suggested retail is $649.
Mossberg - MVP Precision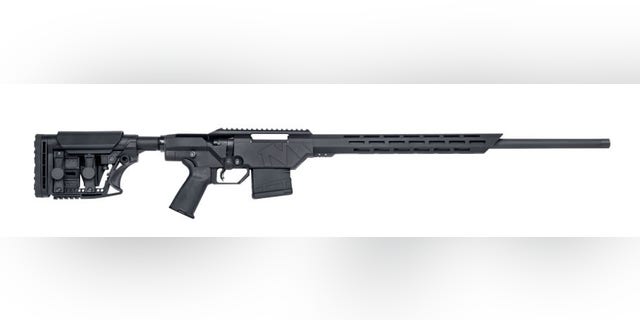 This year, a new Mossberg tactical MVP rifle will be available.
Called the Precision, it features a new chassis and a LUTH-AR MBA-3 adjustable stock. Barrel options include 24 or 20-inch threaded and free-floated medium bull.
NEW F-35A FIGHTER JET GETS A NEW POWERFUL BOMB
Strong features for fans include the Magpul MOE grip and LBA trigger.
The Picatinny rail and oversize bolt handle are also standard. If you're looking to take things to the max then Mossberg offers a Vortex package with a Viper HS-T riflescope. Chambering options include 7.62 NATO and the very popular 6.5 Creedmoor.
Suggested retail is $1,407.
Savage Arms - Left Handed Rifles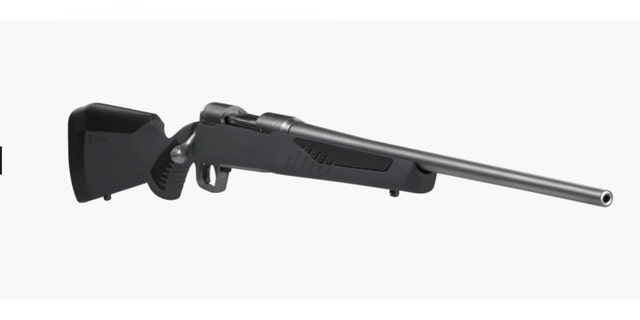 Lefties fear not, Savage Arms is taking you seriously. It has developed a range of rifles with versions designed specifically for south paws.
Check out the 110 Storm and 10/110 BA Stealth. For 2018, two other options will be B17 and B22 variants.
The 110 Storm, for example, includes a really great trigger feature that allows you to set your pull preference – instead of having to go to a gunsmith.
The 110 Storm suggested retail is $849.