SHOT 2018: 5 of the best new concealed carry weapons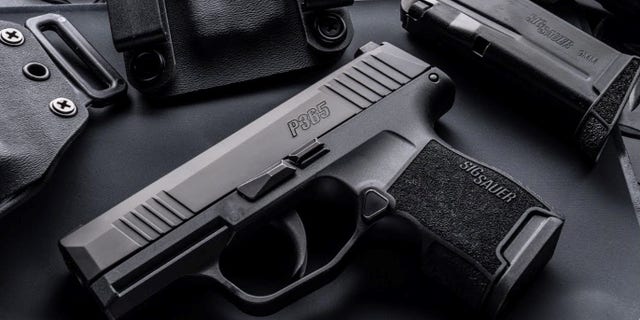 Been on the hunt for the ultimate, concealed carry pistol for everyday?
For personal-defense-minded folks, there are a wide range of new concealed carry weapons on display at SHOT Show this year.
Whether you are looking for maximum concealability, maximum big gun feel in micro gun, maximum number of rounds, maximum ease to carry, maximum shootability – or all five in one pistol - there is new concealed carry option this year to suit your needs.
Here are five of the very best new options for 2018 from Sig Sauer, Springfield Armory, Ruger, Walther and Taurus.
SIG Sauer P365 9mm Pistol
SIG Sauer P365 concealed-carry pistol has generated tons of buzz at SHOT Show.
The new Sig Sauer P365 9mm pistol combines a mighty magazine with a micro compact size.
10 BIGGEST WEAPONS STORIES OF 2017
This gun puts an end to the impossible choice between tough-to-conceal but with more rounds, versus highly concealable but with less capacity.
Standout feature? The innovative double stack magazine with 10 rounds is designed to almost double the capacity of current similar-sized handguns that only provide 6 rounds– and without causing printing to expose your pistol.
The P365 is only 17.8 ounces and has a one inch wide grip. The striker fired pistol is 5.8 inches long with a 3.1-inch barrel and the signature black Nitron finish.
The design enhances safety with a no trigger pull three-step takedown approach.
The proprietary rail is compatible with SIG Sauer lights and other accessories. The pistol comes with night sights and has options for an extended 10-round magazine and 12-round magazine.
The SIG Sauer P365 has a suggested retail price of $599.
PODCAST: LEARN HOW TO ESCAPE A HOSTAGE TAKING OR KIDNAPPING WITH THIS SPECIAL FORCES EXPERT
Springfield Armory 911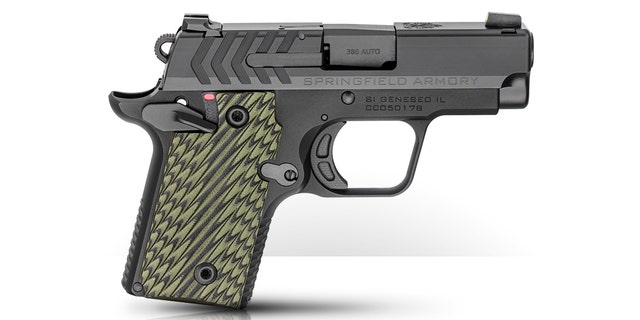 Looking for threat-stopping power with a hefty round like the .380, but in a concealable way?
Springfield Armory has a solution for you. The company's new 911 pistol is micro-sized and easily concealable. This is an excellent option for an ultra-light pistol that delivers maximum impact.
SHOT 2018: THE GREATEST GUN SHOW ON EARTH
How micro? The pistol is 5.5 inches long and 3.9 inches high. Empty, it weighs a mere 12.6 ounces.
In terms of looks on the all-black version, it has an aluminum frame machined from 7075 T6 billet with a 416 stainless steel slide finished with black-nitride. The hard-anodized finish adds more durability and there are textured G10 grips.
Other key features include a single-action trigger, ambidextrous thumb safety, and a loaded-chamber indicator.
This 1911 comes with AmeriGlo Pro-Glo night sights that enhance front and rear sights. In daylight, the yellow ring helps focus on the target. In conditions where there will be not much light, the green tritium lamps would be useful.
The gun ships with two stainless steel magazines: one flush-fit six-round magazine and one extended seven-round.
The suggested retail price on the Springfield Armory 911 .380 ACP pistol is $599.
Ruger Security 9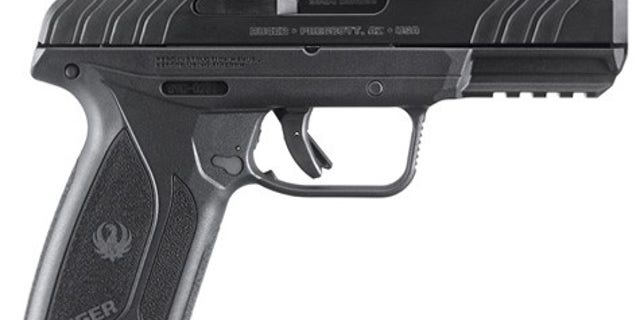 Fans love Ruger's LCPII's crisp single action trigger. Ruger's new Security 9 has used the same "Secure Action" system for this new concealed carry option. Under $400, this is a great easy-on-the-wallet solution.
Sturm, Ruger, & Co. launched this pistol at the end of 2017 and it is making a splash on its SHOT Show debut.
SPECIAL OPERATIONS DOGS SET FOR NEW ADVANCED TACTICAL GEAR
This pistol delivers the power of a 9 mm round and can carry 15 rounds with its enhanced magazine.
Unloaded, the gun weighs 23.7 ounces. The gun features a precision-machined, aluminum chassis with full-length guide rails.
The blue finished slide and blue-finished 4-inch barrel are machined from alloy steel. The grip frame is glass-filled nylon.
Even though it is striker-fired, Ruger's internal hammer design makes the slide easier to pull than you might expect.
Other Security 9 features include an integrated accessory and high-visibility adjustable for windage sights.
Maintenance is easy with this pistol. It doesn't require trigger pull (great for safety) or any tools to break it down.
HOW DEADLY DRONE SWARMS WILL HELP US TROOPS ON THE FRONTLINE
Another key safety feature is the hammer catch. This helps prevent the gun from firing unintentionally. It will only fire if the trigger is pulled. Other incorporated safety features include the trigger safety and manual thumb safety.
Two Ruger Security 9 models are launching: the 15-round magazine capacity and the 10 round. Each ships with two alloy magazines.
The suggested retail price on the gun is $379.
PODCAST: HOW TO SURVIVE THE UNEXPECTED DEADLIEST WITH THIS SPECIAL OPERATIONS EXPERT
Walther Arms PPQ SC sub-compact pistol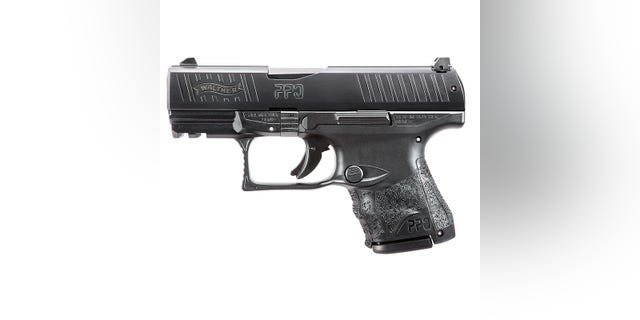 The new Walther Arms PPQ SC sub-compact pistol provides easy concealment with smart design like a short, flush-fit magazine.
This weapon will give the owner 10 rounds of 9 mm. The full size grip provides 15 rounds.
AMAZING NEW MILITARY HELICOPTERS TO LOOK OUT FOR IN 2018
Unloaded, Walther Arms PPQ SC sub-compact pistol weighs 21.2 ounces. It is 6.6 inches long with a 3.5-inch barrel.
One of the standout features is the "Quick Defense" trigger that delivers a 5 to 6-pound trigger pull with tactile resets when you need to take rapid follow-up shots.
Walther fans will recognize the comfortable grip. It can be further customized with backstraps.
Each gun comes with three-dot polymer target sights. And for an increased capacity option, there's an extended magazine and grip extension.
And good news for lefties! The Walther Arms PPQ SC sub-compact pistol has an ambidextrous slide stop and reversible magazine-release button.
The suggested retail price is $649.
Taurus 1911 Commander in .45 ACP
Taurus introduced its 1911 Commander as a new concealed carry in 2018.
For those looking for a more substantial feel but concealed carry, this is one of the bigger and heavier options. It weighs less than 40-ounces, and is 7.9 inches long with a 4.25 inch barrel and 1.3 inches wide.
3 OF THE CRAZIEST BULLETPROOF BODY ARMOR ADVANCES OF 2017
The Taurus 1911 Commander is a single-action-only, hammer-fired action pistol. It is chambered in .45 ACP and uses eight-round magazines instead of the common seven rounds you might expect.
The frame, slide and barrel are machined from carbon steel with a durable matte-black finish. The checkering pattern on the black grips help to secure your grip on the gun.
At the front and the rear, there are drift-adjustable Novak sights. The Taurus 1911 Commander ships with two magazines.
The suggested retail price is $609.