Selfies get even stranger with the MacBook Selfie Stick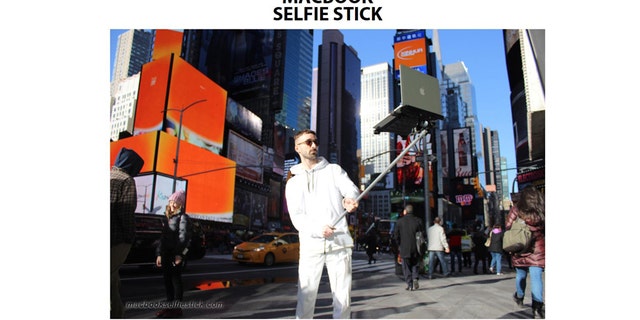 The selfie stick phenomenon just got even stranger. If wielding a small smartphone or even a tablet at the end of a telescopic pole isn't cutting it for you, then a group of artists may have the answer.
Related: Sea lion takes selfie stick for a swim in cool video
The MacBook Selfie Stick art project is the brainchild of Moises (Art404), John Yuyi and Tom Galle. A series of pictures posted to the website macbookselfiestick.com shows the bizarre gadget in use on the streets of New York, much to the bemusement of onlookers.
Performance art company Art404 and Galle were also behind the recent 'Netflix and Chill' Airbnb, which generated plenty of buzz. The Airbnb listing brought the 'Netflix and Chill' meme to life with a themed one-bedroom New York City apartment that goes for $400 a night.