Secrets to getting the cheapest airfare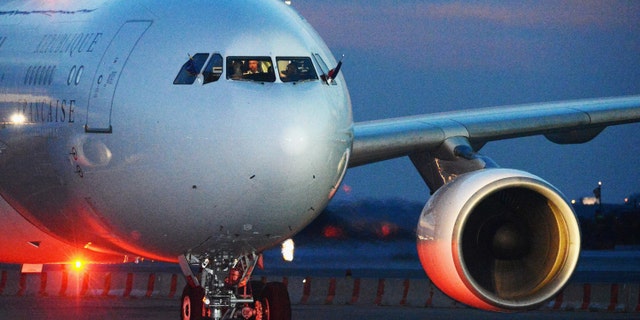 NEWYou can now listen to Fox News articles!
The days are getting cooler and shorter, which means the winter holidays are right around the corner. It's time to start planning your holiday vacations! If fact, October is the best time to find the cheapest airfare for holiday travel.
The travel website Kayak crunched last year's numbers and found that Thanksgiving airfares jumped 17 percent after October. Christmas and New Year's Eve fares went up 51 percent and 25 percent, respectively. Yikes!
So, what can you do to make sure you don't overpay for your holiday airfare this year? Booking your flight early is important, of course, but you also need to know where to shop for discount airfare.
Let's start with Google's Flight Search. It's a fast, no-fuss way to search for flights. When you find the flight you want, click the Book button. Google will link you to a website where you can purchase the tickets.
Google Flight Search is fast and easy to use, but maybe you want more search options. Try Matrix. True, Google owns it as well, but it offers a lot more customization.
You can search for flights on a specific airline, for example. And if you're flexible on your travel dates, Matrix lets you search for tickets for a wide date range. That means you can quickly see how much it'll cost to fly on different days of the month.
Timing is everything when shopping for cheap airfare. That's where Bing Travel's Price Predictor comes in handy. You already know that booking early is key to getting the best deal. But the Price Predictor can help pinpoint whether tickets have fallen to their lowest prices, or whether you can save even more by waiting a few days. Bing Travel says most people who use the Price Predictor save an average of $50 per ticket.
Speaking of timing, did you know that airfare prices go up and down depending on the day of the week? New travel research says you can score more deals if you wait until the weekend to buy. The Tuesday afternoon after one airline offers a Monday special is another good time to look. That's when other airlines change prices to match.
Click here to learn more about the best day to buy airline tickets.
Airlines are constantly having big sales. But you don't have the time to scour dozens of airline websites for deals. So take a look at AirfareWatchdog. The site searches multiple airline websites and pulls deals that sometimes don't come up in regular fare searches. Sign up for fare alerts and never miss an airfare sale again.
Have you ever purchased a plane ticket, only to find out about a big price drop afterward? If this happens to you, you might qualify for an airline refund.
Most folks don't know that several major airlines offer airline refunds. If the price drops on a ticket you already purchased, they refund you the difference. Others airlines only give refunds when the price drops below a specific amount.
Yapta is a website that tracks airfare price changes even after you buy your ticket. If the price drops on an airline ticket you've already purchased, Yapta will send you a refund alert. You can even claim your refund through the site.
Saving as much money as you can is great, but sometimes it's worth spending a little more to avoid some stress. Hipmunk is one site that helps you find the right balance.
Like other travel sites, Hipmunk lets you search for flights and sort your results by price, duration and stops. But it also has a feature that looks at the number of stops, departure time, length and price of each flight. Then it gives each flight an "Agony" rating.
Take a look at the flights with the lowest Agony score. You might find that for not much more money, you can arrive at your destination much less stressed. And that's a holiday gift anyone can appreciate.
Copyright 2013, WestStar Multimedia Entertainment. All rights reserved.
Kim Komando hosts the nation's largest talk radio show about consumer electronics, computers and the Internet. To get the podcast, watch the show or find the station nearest you, visit: www.komando.com/listen. To subscribe to Kim's free email newsletters, sign-up at: www.komando.com/newsletters.