Scandal rocks Ohio State University as 83 students accused of cheating via app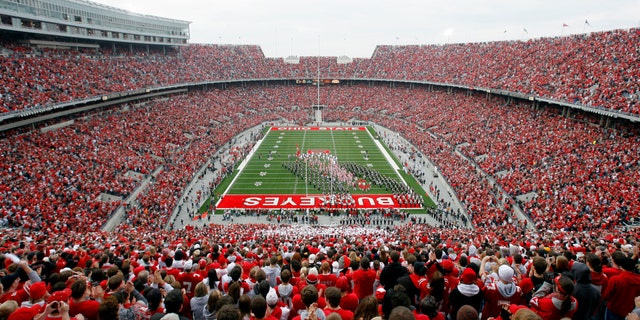 For eons, students have found ways to cheat on exams and tests – looking at someone else's test or paper, getting the answers beforehand or plagiarizing someone else's work.
Now, in an age where technology is pervasive in every facet of life, some have been accused of using an app to help them cheat.
The Ohio State University has accused 83 of its students of cheating by using the GroupMe app to work on classwork together.
SNAPCHAT IS GETTING A NEW LOOK BECAUSE IT'S 'TOO HARD TO USE'
Ohio State University said the students abused the code of conduct, citing "unauthorized collaboration on graded assignments."
"Students charged with academic misconduct violations may accept responsibility for the charges or request a hearing..." Ohio State University spokesman Benjamin Johnson said in a statement obtained by news outlet WCHMH. "If found in violation, students receive sanctions based on the nature and severity of the violation in accordance with university standards and protocols."
The app, which lets users send chats to large groups of people simultaneously, is permitted to be used by the school's rules, but is subject to the same scrutiny as any other form of communication. GroupMe is not among the top 50 apps in the App Store or Google Play, but it is ranked 14th among social networking apps in the App Store.
Fox News 8 in Cleveland noted that the investigation began after a professor in the university's business school reported the allegations this past April.
The names of the students have not been released. Potential penalties range from warnings to expulsion.
GroupMe has not yet responded to a request for comment for this story.
Follow Chris Ciaccia on Twitter @Chris_Ciaccia. The Associated Press contributed to this story.