Save a ton of money in Amazon's one-day deal on MacBook Pro and MacBook Air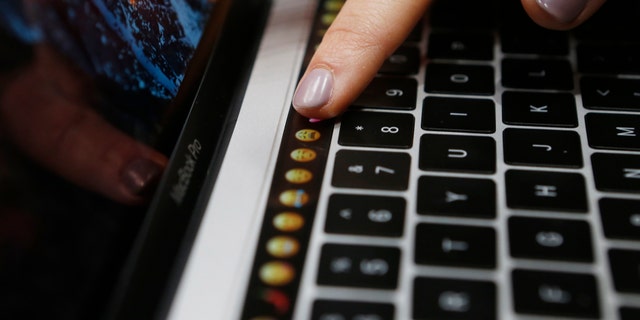 NEWYou can now listen to Fox News articles!
We have good news and bad news about Amazon's big one-day sale on refurbished MacBook Pro and MacBook Air laptops. The good news is that Amazon is offering very deep discounts, making this the perfect opportunity to upgrade your old laptop and save a ton of money. The bad news, however, is that these aren't the latest-generation models, which is why they're so inexpensive. You can see all four models on the special MacBook sale page on the Amazon site, or you'll find them all laid out below.
Apple MacBook Pro MD101LL/A 13.3-Inch Laptop (Core i5 4GB 500GB with Built-in DVD SuperDrive)
This Certified Refurbished product has been tested and certified to work and look like new, with minimal to no signs of wear, by a specialized third-party seller approved by Amazon. The product is backed by a minimum 90-day warranty, and may arrive in a generic brown or white box. Accessories may be generic and not directly from the manufacturer.
2.4GHz Intel Core i5 processor (Turbo Boost up to 3.1GHz)
4GB RAM, 500GB HDD
13.3 inch LED-backlit display, 1280-by-800 resolution
Normal wear and tear. Comes in repackaged packaging.
Apple MacBook Pro 13.3 Inch Laptop Computer, Intel Dual Core i5 2.4GHz, 4GB DDR3 Memory, 500GB HDD, DVDRW, Wifi, Bluetooth, Gigabit Ethernet, FireWire, Thunderbolt Port
This Certified Refurbished product is tested and certified to look and work like new. The refurbishing process includes functionality testing, basic cleaning, inspection, and repackaging. The product ships with all relevant accessories, a minimum 90-day warranty, and may arrive in a generic box. Only select sellers who maintain a high performance bar may offer Certified Refurbished products on Amazon.com
Intel Core i5-2435M 2.4GHz(Max Turbo Frequency 3 GHz) 3MB cache, 4GB DDR3 RAM, 500GB HDD
13.3 (1280 x 800) LED-backlit glossy widescreen display, Intel HD Graphics 3000, DVDRW,
2 x USB 2.0, FireWire 800 port (up to 800 Mbps), 1 x Thunderbolt, Gigabit Ethernet port, HD Webcam
Mac OS X, Bluetooth 2.1 + EDR
Apple MD711LL/A MacBook Air 11.6-Inch Laptop (1.3GHz Intel Core i5 Dual-Core, 4GB RAM, 128GB SSD, Wi-Fi, Bluetooth 4.0)
This Certified Refurbished product is tested and certified to look and work like new. The refurbishing process includes functionality testing, basic cleaning, inspection, and repackaging. The product ships with all relevant accessories, a minimum 90-day warranty, and may arrive in a generic box. Only select sellers who maintain a high performance bar may offer Certified Refurbished products on Amazon.com
1.3 GHz Dual-Core 4th-Gen Intel Core i5 Processor (Turbo Boost up to 2.6 GHz)
11-Inch LED-backlit Display; 1366768 Resolution; Intel HD Graphics 5000.
128 GB Flash Storage, 4 GB 1600 MHz LPDDR3 Memory
OS X
Apple MacBook Air MC965LL/A 13.3-Inch Laptop
This Certified Refurbished product has been tested and certified to work and look like new, with minimal to no signs of wear, by a specialized third-party seller approved by Amazon. The product is backed by a minimum 90-day warranty, and may arrive in a generic brown or white box. Accessories may be generic and not directly from the manufacturer.
1.7 GHz Intel Core i5 dual-core processor
4GB DDR3 RAM
128GB Solid-State Hard Drive
13.3-Inch Screen, Intro year: Mid-2011 -- MC965LL/A* -- MacBookAir4,2 -- A1369