Samsung's Galaxy S IV to launch at March 14 event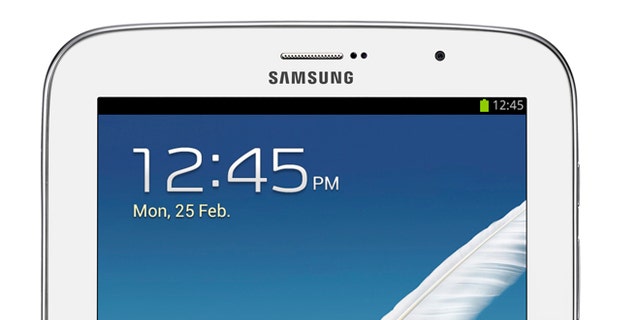 Samsung confirmed on Monday that the Galaxy S IV will debut at a March 14 event in New York.
A Samsung representative confirmed the date and location for the event, but declined to offer further details, according to a report on AllThingsD.com. The company sent out invitations Monday morning to a Radio City Music Hall event that states "ready 4 the show" -- a clear reference to the IV.
It then says, "Come and meet the next Galaxy."
The news comes a day after the company announced a new eight-inch version of its Galaxy Note tablet, revealed in Barcelona at the Mobile World Congress event. At the show, the world's biggest smartphone and tablet makers converge to announce the gadgets and gizmos of the year ahead.
Samsung did not mention the Galaxy phone at the event, but the Galaxy S has emerged as the biggest single rival to Apple's iPhone, and has propelled Samsung to become the most high-profile — and profitable — of the Android device makers, AllThingsD reported.
But smarthphones were clearly the focus of the 2013 MWC, where Chinese giant Huawei announced what it called the "fastest smartphone in the world." The Ascend P2 runs the latest Android software, has a 4.7-inch screen, and supports faster downloand speeds that today's mobile networks aren't equipped to run, the company said.
Also at the show, Mozilla, the non-profit foundation behind the popular Firefox Web browser, announced plans to get into phones. It's launching an entire phone operating system, to compete with Apple, Google, Blackberry and Microsoft.