Robots that fall upwards to safeguard the oceans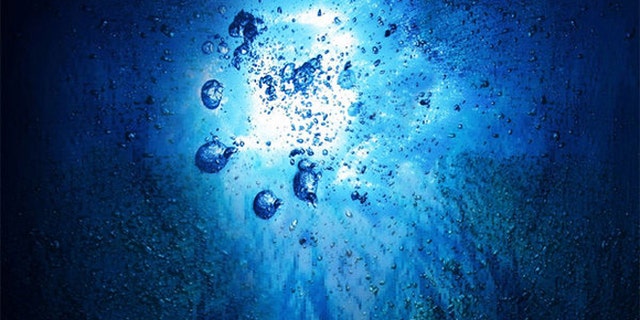 The U.S. military wants to seed the remote reaches of the deep sea -- with unmanned stealth technology.
For its Upward Falling Payloads (UFP) program, military research arm DARPA is asking innovators to develop a system that can hibernate in special containers on the ocean floor, depths of more than more than two and a half miles.
Hidden in advance, these systems will be woken remotely when needed and "fall upward" to the surface, for missions ranging from rescue to disruption.
Inside One type of UFP could be a small flying drone, or unmanned aerial vehicle. When activated, it would shoot to the water surface in a capsule and then launch into the air to give the military aerial situational awareness.
Another type could be a water drone that, when activated on the ocean floor, could perform decoy or deception missions for the Navy.
Given the vastness of the oceans, these unmanned systems could provide global awareness -- and provide a smart solution in a climate of fiscal austerity. Today's U.S. Navy is required to operate with fewer weapons and platforms in the same massive maritime environment.
"The goal is to support the Navy with distributed technologies anywhere, anytime over large maritime areas. If we can do this rapidly, we can get close to the areas we need to affect, or become widely distributed without delay," DARPA program manager Andy Coon said.
On Friday, Jan. 25, DARPA will be looking for proposals in three primary areas to advance the program: communications, "risers," and the node itself.
For the program to succeed, innovators will need to overcome tough technical challenges, such as how to ensure the nodes can survive under incredible pressure at extreme ocean depths.
They will also need to develop a communication method to wake up the Rip Van Winkle-ish nodes after years in hibernation. Discovering a smart method to zip the payloads to the surface will be critical too.
DARPA says it hopes the program will attract telecom and deep-ocean engineering expertise as well as the scientific community, which already has rich experience in signaling underwater and on the seafloor.
The Agency is also looking for experience in electronic warfare, anti-submarine warfare, information operations, unmanned platforms and distributed sensors among others -- although DARPA is clear that the UFP program is not specifically a weapons program.
"We are simply offering an alternative path to realize these missions without requiring legacy ships and aircraft to launch the technology, and without growing the reach and complexity of unmanned platforms," Coon explained.
Thanks to DARPA's new program, adversaries will soon be in for a surprise when a package suddenly falls upwards to the the surface -- with a mission in mind.
Ballet dancer turned defense specialist Allison Barrie has traveled around the world covering the military, terrorism, weapons advancements and life on the front line. You can reach her at wargames@foxnews.com or follow her on Twitter @Allison_Barrie.