Robot helps disabled young fan make soccer history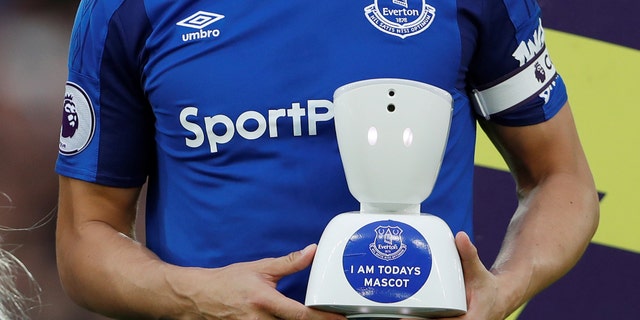 An innovative robot has helped a 14-year-old boy with multiple health conditions experience the excitement of leading his favorite soccer team out onto the field.
Jack McLinden is a huge fan of English soccer team Everton. Health issues, however, mean that Jack is dependent on oxygen and the use of a wheelchair, severely restricting his mobility. Too sick to travel from his home near the team's stadium in Liverpool, Jack became the world's first 'virtual matchday mascot' on Monday.
Soccer teams have a longstanding tradition of selecting a young fan to be their 'mascot' for each game. Wearing the team uniform, mascots have the honor of leading the players out onto the field with their team's captain.
NASA HAS A PLAN TO PUT ROBOT BEES ON MARS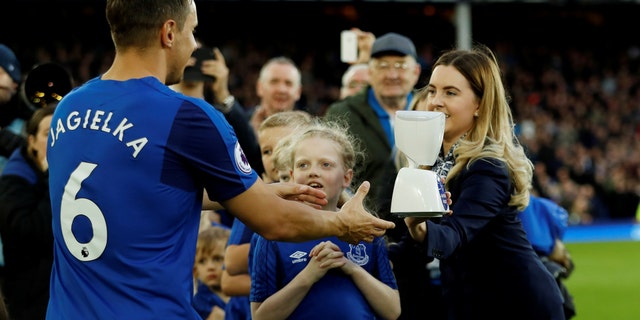 Thanks to a specially designed robot, Jack was able to experience the thrill of meeting his favorite players and the excitement of being on the field as Everton prepared for their Premier League clash with Newcastle United. Built by Norwegian firm No Isolation, the AV1 robot aims to help children and young adults suffering from loneliness.
Using AV1's integrated camera, microphone and speaker, Jack was able to communicate via his iPad with the Everton players in the dressing room prior to the game at Everton's Goodison Park stadium. The robot was also carried onto the field by Everton captain Phil Jagielka when he led the teams out of the tunnel at the start of the game, giving Jack a unique on-field view of Goodison Park from the comfort of his bed.
Everton and No Isolation worked with U.K. charity WellChild to set up the "virtual mascot" experience for Jack. "We are thrilled that through No Isolation and Everton Football Club, Jack is able to experience this once-in-a-lifetime experience," said Jack's mother, Michelle Wignall, who is an ambassador for WellChild, in a statement.
PEPPER'S NEXT GIG IS AT PIZZA HUT, BUT IT WON'T BE TOSSING THE DOUGH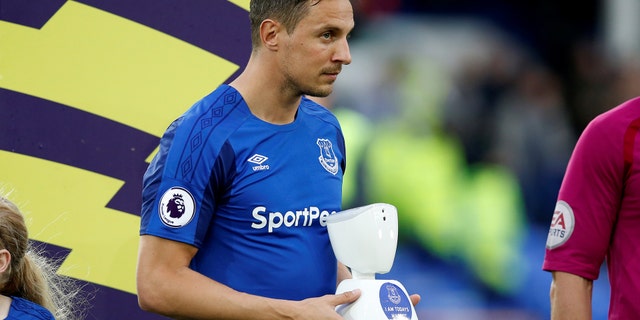 "The most important thing for everybody at the Club is that we have had the opportunity, through this amazing technology and the work with No Isolation and WellChild, to do something incredible for an inspirational young Evertonian," said Scott McLeod, the head of engagement at Everton, in the statement. "We are thrilled to have had the chance to do this for Jack and we hope it has provided him with a memory he will always treasure."
Jack was also able to enjoy an Everton victory on Monday, as his favorite team beat Newcastle United 1-0 thanks to a goal from Theo Walcott.
Follow James Rogers on Twitter @jamesjrogers