Robbery suspect nabbed thanks to 'Find my iPad' feature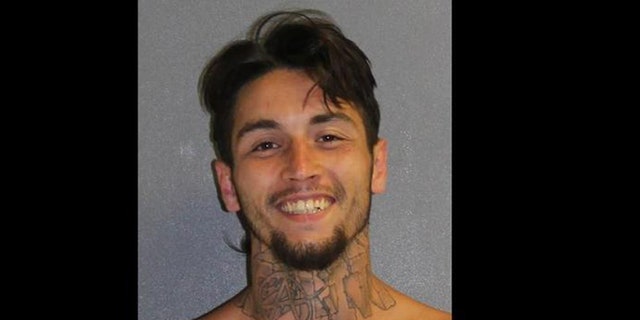 NEWYou can now listen to Fox News articles!
Cops have nabbed a Florida robbery suspect thanks to the "Find my iPad" feature on a stolen tablet.

The Orlando Sentinel reports that a man who was looking to help out a stranger in need ended up helping to catch an alleged thief. The man, whose name was withheld, was outside of a local Publix supermarket when he spotted 28-year-old Raymond Ingberg, who he presumed to be hungry.
After a brief discussion that involved offering to buy Ingberg some food, the Good Samaritan went into the store, leaving him behind. Later, he realized he had mistakenly left his iPad Mini on the ground outside, according to the Sentinel.
HOW TO HIDE SENSITIVE DATA ON YOUR MOBILE DEVICE
The Good Samraitan then returned to the spot where Ingberg had been, where he discovered Ingberg had disappeared, along with the device.
Meanwhile, the Sentinel reports, a nearby resident returning home discovered his residence had been broken into and ransacked. Among the missing items, the resident reported five guns and two watches that were unaccounted for.
In addition, the resident noted that the thief visited his shoe collection when he discovered a pair of black boots that did not belong him had been swapped for a pair of his Michael Jordan sneakers.
Ingberg was tracked down after the Good Samaritan reached out to the authorities and used the Find my iPad feature to pinpoint the tablet's location. A resident at the home where Ingberg had left the iPad said he had been there recently and asked them to hold onto the device, according to the Sentinel.
AFTER HER HUSBAND WENT MISSING, AN APP LED HER TO HIS BODY
The Sentinel reports that authorities found Ingberg nearby wearing the Michael Jordan shoes and with the stolen merchandise on his person. Ingberg then led authorities to nearby woods, where they discovered the five guns in a green duffel bag.
Ingberg is being held on a $55,000 bond, according to the Sentinel.