Review: Google Nexus One Leaves Us Wanting More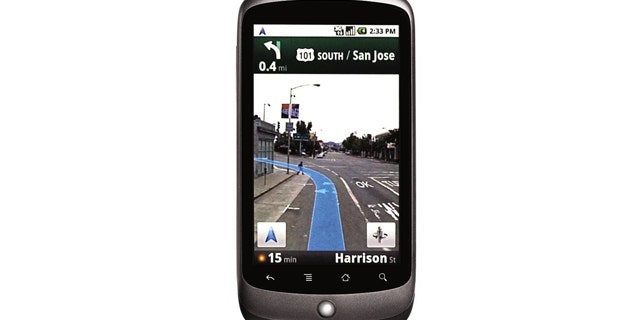 The Nexus One is Google's answer to the iPhone, the company's effort to distract the cell-phone using public from Apple's popular gizmo. But despite a few very neat features, the Nexus One doesn't have any must-have feature that distinguishes it from other phones.
The Nexus One can be purchased today with service from T-Mobile at $179, or without service for $529, directly from Google -- an innovation almost more important than the phone itself. Google states that this is the first in a series of new devices from various manufacturers and carriers, all of which will be sold in a newly announced Google store: www.google.com/phone.
Simplifying search has been the main reason we all use Google, and making it easier to search through cell plans and compare them should be a big hit for the company.
The Nexus One itself is a nice enough phone. The 3.7 inch OLED color screen is gorgeous, with deep rich blacks and crisp colors. And the phone itself is certainly sleek and impressive looking. A wealth of sensors and radios -- including proximity and light sensors, speakers, microphones, and various wireless connections -- are carefully concealed in it, adding to the overall slickness.
The Android operating system is nice too. The phone intuitively connects to your gmail account (what do you mean, you don't have one yet! Doesn't everyone?), and automatically provides access to everything connected there, including contacts, photos, and more. Getting all that data synched smoothly is something the iPhone just doesn't do.
Sure, Google provides ready access to its own app store, right from the home screen, but it lacks the depth you'll find on the iPhone at present. What Google does well is the integration of voice functions: Saying "navigate to Ikea" executes a Google search for the term and automatically returns a map with turn-by-turn navigation to the nearest store.
But ultimately, the Nexus One leaves us wanting more. Apple's not the only company that can do something different, after all. The areas Google manages to differentiate itself -- voice integration, social media and ease of setup stand out to me -- show that the company's ability to simplify complex subjects. So why isn't everything about this phone more radical?
The Nexus One, in the end, is very much similar to the other phones running the Android operating system, such as the T-Mobile G1 and the Motorola Droid. While decidedly nicer looking, it isn't distinct enough to wrest marketshare away from the Apple iPhone -- but that's a pretty tall order, isn't it?