'Revenge porn king' hit by anonymous hackers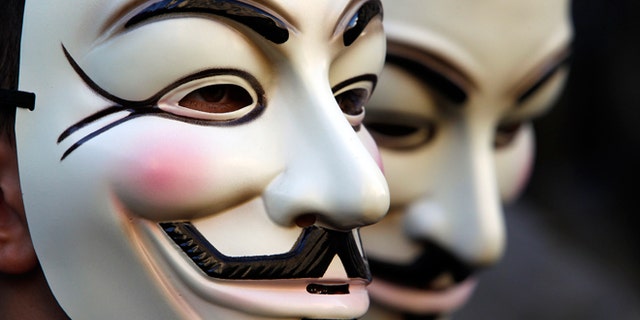 The hacktivist movement Anonymous made good on its promise to make life difficult for "revenge porn king" Hunter Moore Thursday, taking down his new website and apparently stealing and posting his personally identifiable information.
Moore's original site, IsAnyoneUp.com, published nude photos of young men and women, often sent in by angry former lovers, along with links to the subjects' Facebook pages. Facing legal trouble, Moore shut the site down last year and sold the name to an anti-bullying organization.
Moore promised last month to go bigger and bolder with a new site, HunterMoore.tv, that not only published nude photos of private citizens, but offered details of where those people lived. In reaction, a new Anonymous campaign began, identified by the Twitter hashtag #OpHuntHunter.
Today, Moore's website became the target of "hundreds, if not thousands" of Anonymous operatives and "regular joes and janes" who, according to a Pastebin post, knocked it offline.
But the real goal of may have been to steal Moore's personally identifiable information. His address, Social Security number, birthdate and parents' names were included in the Pastebin post, along with a partly redacted credit-card number.
"We have backed up his entire archive to the Web to preserve evidence," the Pastebin post read. "He has since restored an alternate version of his website with different text at the bottom."
The posting purportedly offers evidence that Moore does not verify subjects' ages before he posts their nude photos.
Anonymous posted a photo of Moore's defaced site, but as of this writing, HunterMoore.tv was back up and running.
Anonymous also broke into Moore's SoundCloud account and registered a premium product with his credit-card information.
Despite this attack, and others like this in the past, Moore appeared to unfazed.
"In a perfect world, there would be no bullying and there would be no people like me and there would be no sites like mine," he told the Betabeat tech blog. "But we don't live in a perfect world."
Copyright 2012 TechNewsDaily, a TechMediaNetwork company. All rights reserved. This material may not be published, broadcast, rewritten or redistributed.