Retro toy ThingMaker comes of age, debuts 3D home printer upgrade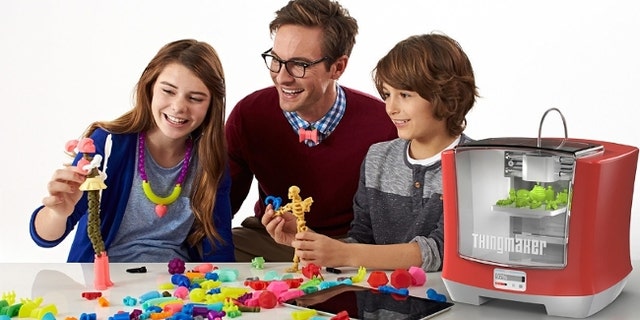 Mattel has long held a place in childhood play. An upgrade to its 1960s hit, ThingMaker, hopes to continue the tradition in a very modern way.
Related: Navies could harness 3D-printing to build military vessels, report says
Mattel has collaborated with software and 3D printing giant Autodesk on the toy's redesign. ThingMaker has been revamped for the modern era with a downloadable ThingMaker Design App and the ThingMaker 3D Printer. The result is a system that lets users design and print their own toys at home.
Mattel says that the app comes with templates and tips, but users can also design toys to their liking. These creations are then printed using the 3D printer.
Related: 3D printing can be hazardous to your health, study says
"ThingMaker pushes the boundaries of imaginative play, giving families countless ways to customize their toys and let their creativity run wild," said Mattel Senior Director Aslan Appleman, in a press release. "We're thrilled to work with the 3D design experts at Autodesk to bring this one-of-a-kind experience to life."
The toy will be available in fall 2016 for a suggested retail price of $299.99, according to Mattel. ThingMaker pre-orders began Monday on Amazon.