Researchers work to secure military smartphones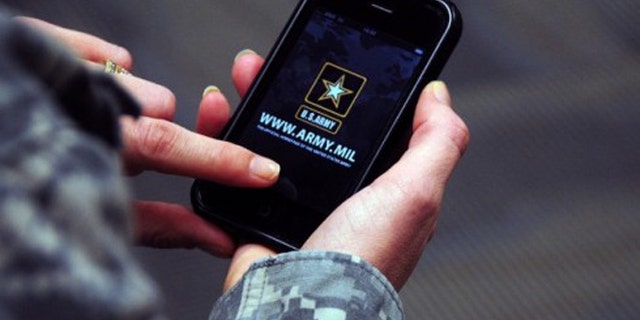 Soldiers in Afghanistan are experimenting with smartphones engineered to better protect operational datas designed by scientists at Vanderbilt University's Institute for Software Integrated Systems, or ISIS.
Vanderbilt experts and researchers are working with the Defense Advanced Research Projects Agency, or DARPA, on a program called Transformative Apps, an effort designed to develop a family of military-relevant software applications, or apps.
[pullquote]
The program is aimed at improving the security or information assurance technology of smartphones in order to allow for their use in rugged, tactical combat environments where there are often no fixed-infrastructures such as cell towers.
"One of the things you find when you move into a tactical environment is that you cannot rely on any kind of fixed infrastructure," said Douglas Schmidt, professor of computer science at Vanderbilt University, ISIS.
The Army has worked on a program called Nett Warrior to get smartphones in the hands of soldiers in combat. Currently, soldiers with the 10th Mountain Division are using them on a deployment to Afghanistan.
Related: Admiral: 'Iron Man' Prototypes Coming in June
Findings from the Transformative Apps program would be fed to the Nett Warrior program to better secure those devices, Schmidt said.
Schmidt said his laboratory has been working on developing enhanced software and middleware that better protects information.
"There are people in Afghanistan using our software. We found ways to connect the smartphone to military-grade radios so they have a secure link. Then the radio as a communications channel allows the soldiers to use the smartphone for chat, blue force tracking, video and text – while on patrol," Schmidt said.
Schmidt said his laboratory developed a small cable that connects the smartphone to the radio, allowing the phone to be tethered to the radio, Schmidt explained.
"The radio is used for secure communication and the smartphone is used to give soldiers the same type of smartphone experience we have come to take for granted here in the US," he said.
The radios are connected to one another through mobile-ad-hoc networking. Last year, Vanderbilt's ISIS research lab received about $25 million in funding, about two-thirds of which came from DARPA and the Defense Department, Schmidt said.
"DARPA's big goal is to bridge the gap between fundamental research — crazy pie in the sky stuff — and the needs of the warfighter. They work to demonstrate the feasibility of technologies," Schmidt said.