Record-breaking Rubik's cube solve caught on video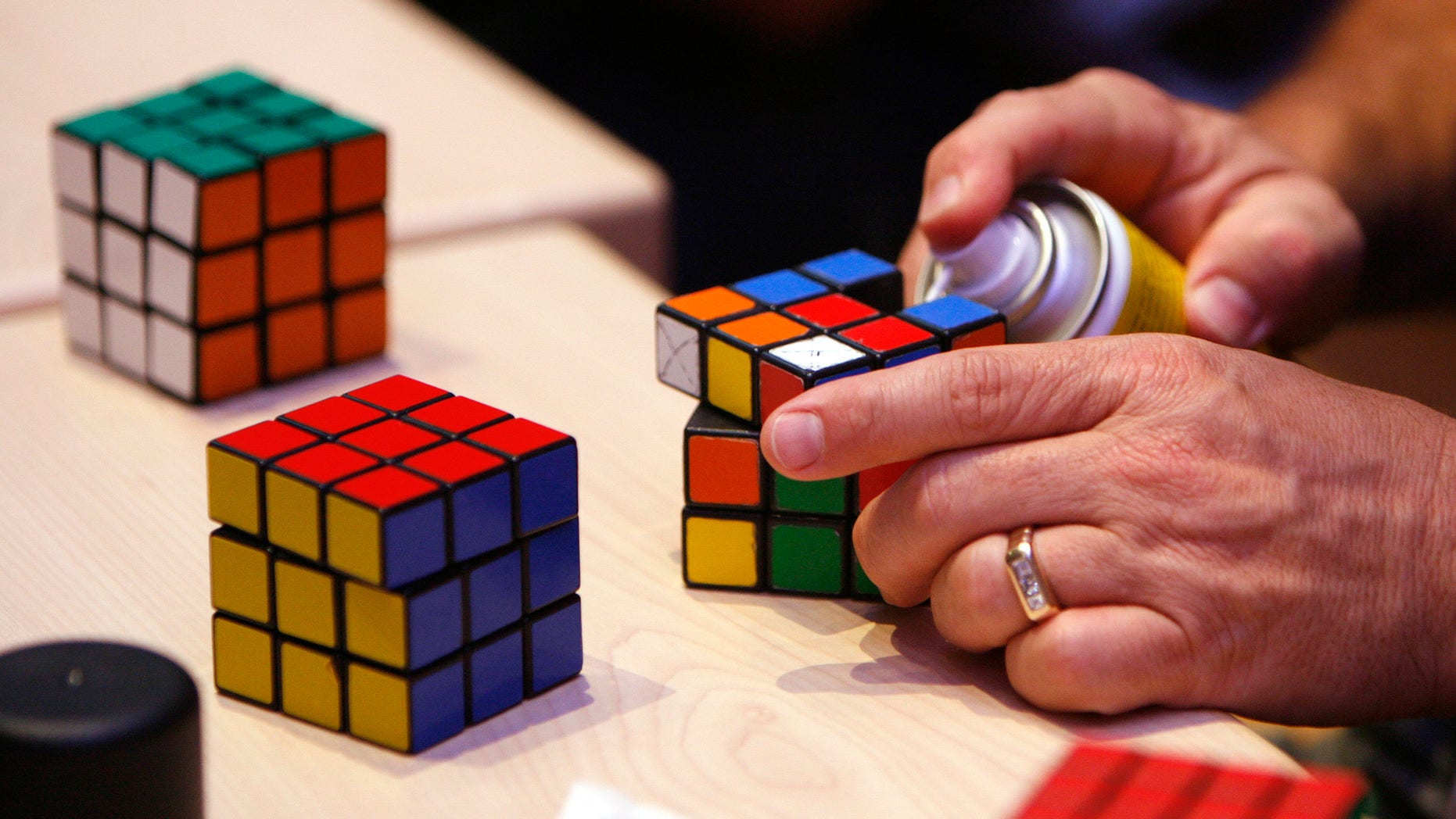 A quick-fingered Rubik's cube solver broke a world record over the weekend for completing the iconic puzzle – and it was all caught on video.
Mats Valk, competing at the Jawa Timur Open in Indonesia, broke the 2015 record of 4.90 seconds on Sunday. Maryland high school student Lucas Etter had set the record last year, UPI reported.
MATHMETICIAN SOLVES PUZZLE OF PARKING LOTS
The video made it clear how the Dutch competitor had talent and plenty of practice – but he was also working with a souped-up cube. He called it the "Valk 3m."
The toy came embedded with four dozen tiny magnets for smoother feedback, Gizmodo reported.
An earlier custom-made model, the "Valk 3," reportedly didn't have magnets but was still less clunky than the Rubik's cubes available in stores.