Privacy activists want to sell Trump's browsing data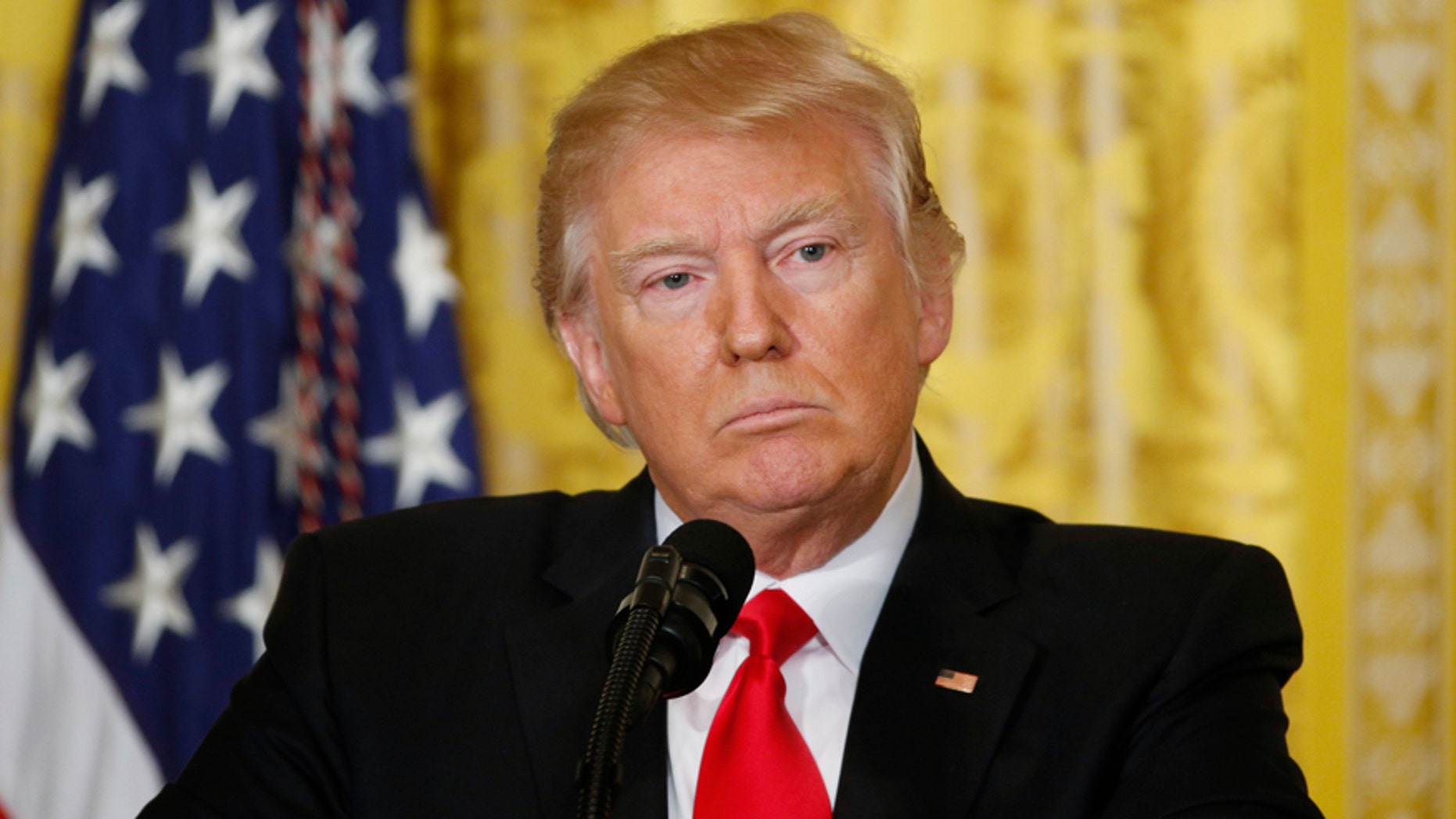 Two privacy campaigns want to buy, then sell, the web browsing histories of politicians such as President Donald Trump.
Data privacy is firmly in the spotlight following the House of Representative's vote Tuesday to block online privacy regulations issued during the final months of the Obama administration. The vote is a first step toward allowing internet providers such as Comcast, AT&T and Verizon to sell the browsing habits of their customers.
The order was sent to Trump, who is expected to sign it soon.
HOUSE VOTES TO BLOCK OBAMA-ERA ONLINE PRIVACY RULE
Tuesday's passage of resolution SJR34, which blocked the online regulations, has been slammed by privacy activists, citing concerns about consumer data. Activist Adam McElhaney has even created a GoFundMe page with the goal of purchasing the private browsing histories of politicians that voted to pass the resolution.
"I plan on purchasing the Internet histories of all legislators, congressmen, executives and their families and make them easily searchable at searchinternethistory.com," McElhaney writes on the GoFundMe page. "Everything from their medical, pornographic, to their financial and fidelity."
The activist's page, which had a $10,000 fund-raising goal, has raised over $191,000 in five days.
DOES YOUR WEB TRAFFIC PASS THROUH AN NSA LISTENING POINT?
Actor Misha Collins has also launched a GoFundMe campaign. "This GoFundMe will pay to purchase the data of Donald Trump and every Congressperson who voted for SJR34, and to make it publicly available," he writes on the page.
The campaign, however, will not "share information that will impact the safety and security of their families (such as personal addresses)," according to Collins.
Experts say that these plans are doomed to failure. "In reality, this is not going to happen," Scott Schaffer, chief technologist at tech consulting firm Blade Technologies told Fox News. "The ISP's aren't going to want to sell to an individual or someone they don't have an existing relationship with – getting the personally identifiable information will also be an issue."
HOW WILL ISPs COLLECT AND SELL YOUR BROWSER HISTORY?
The Telecommunications Act of 1996 prohibits telecommunications carriers from sharing "individually identifiable" customer information, except in specific situations where it is required by law or with the customer's approval.
Cards against humanity co-creator Max Temkin also railed against politicians voting to pass SJR34 for this week. "If this s—t happens, I will buy the browser history of every congressman and congressional aide and publish it," he tweeted Monday.
Critics of the Obama-era privacy regulations said that the rule would have added costs, stifled innovation, and picked winners and losers among Internet companies.
The Associated Press contributed to this article.
Follow James Rogers on Twitter @jamesjrogers