Powering the ships of the future? Navy develops technology to turn seawater into fuel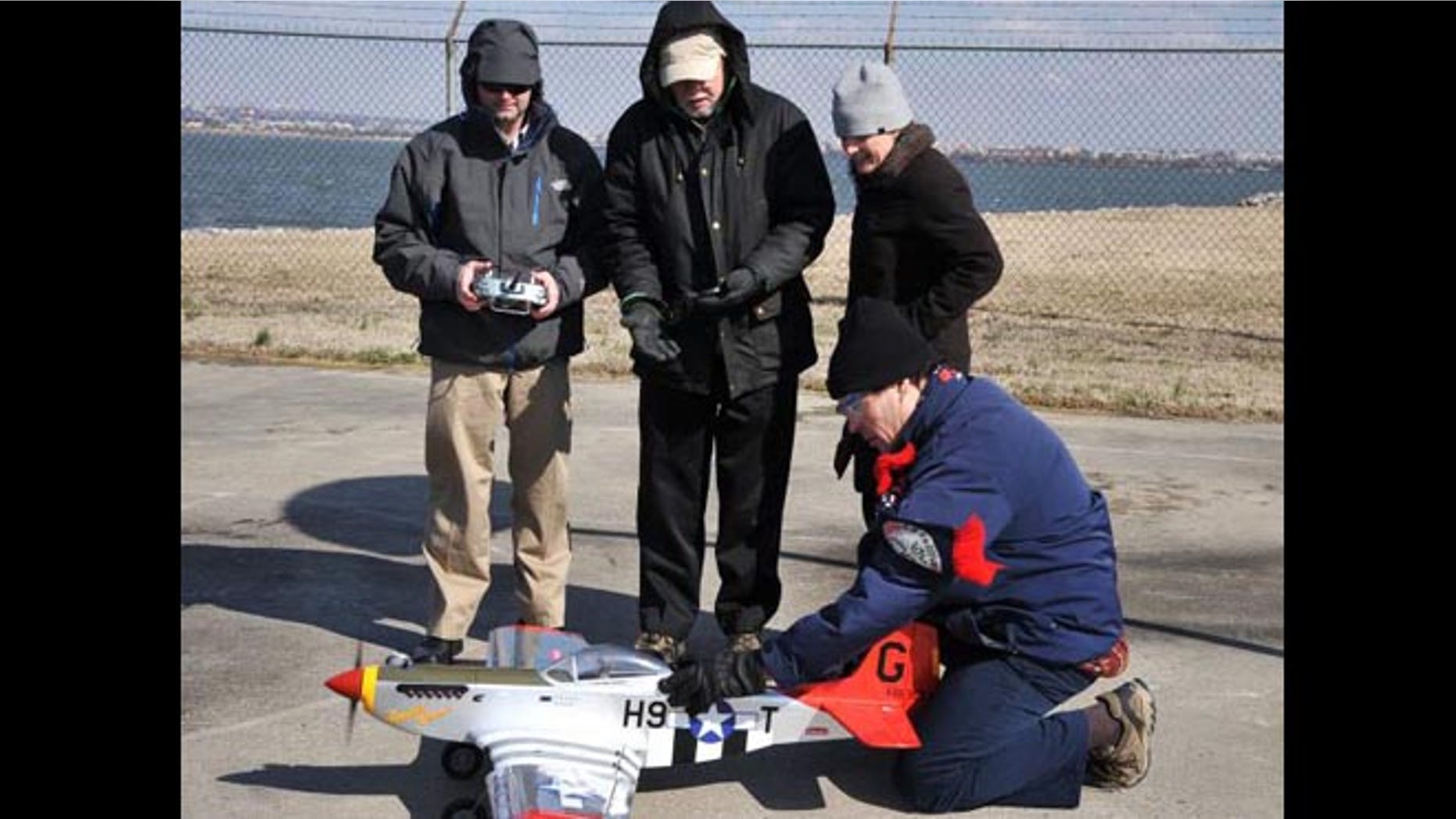 Navy researchers say they have developed a "game changing technology" for creating fuel from seawater – a process that could keep ships out at sea longer.
The U.S. Naval Research Laboratory's (NRL) Materials Science and Technology Division announced Monday that it had already flown a radio-controlled replica of a World War II plane using hydrocarbon fuel made from seawater.
The fuel is created with the help of an electrolytic cation exchange module, a machine which removes carbon dioxide from seawater while simultaneously producing hydrogen. The gases are then formed into liquid hydrocarbons by a metal catalyst in a reactor system, the lab said in a statement.
"In close collaboration with the Office of Naval Research P38 Naval Reserve program, NRL has developed a game changing technology for extracting, simultaneously, CO2 and H2 from seawater," said Dr. Heather Willauer, an NRL research chemist. "This is the first time technology of this nature has been demonstrated with the potential for transition, from the laboratory, to full-scale commercial implementation."
Fuel produced this way would cost an estimated $3-6 per gallon, the NRL says, and could be commercially viable within the next seven to ten years with proper funding and partnerships.
"Pursuing remote land-based options would be the first step towards a future sea-based solution," the NRL said in a statement.
The laboratory, which is based in Washington, D.C., focuses on overcoming technological challenges that the Navy faces.