Posts now embeddable on Facebook -- for some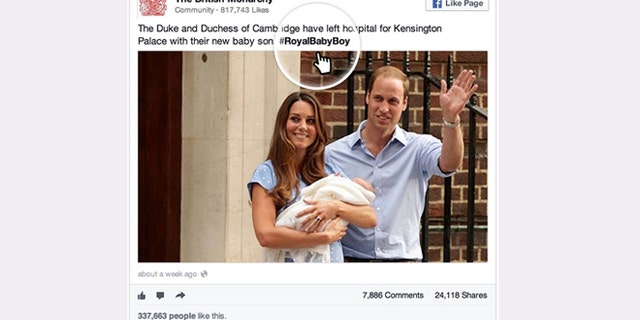 Sharing public Facebook posts just got a whole lot easier -- for some people, anyway.
In its latest effort to foster conversations online around various topics, the social media giant announced on Wednesday that certain websites and news agencies will be able to embed public posts into blog posts, articles and websites.
Much like embedding Tweets and YouTube videos, when a user clicks on the "Option" button and hits "Embed," code is automatically generated that can be used in blogs and websites. On its website, the company explained that when embedded, "posts can include pictures, videos, hashtags and other content. People can also like and share the post directly from the embed."
Some people can, that is.
The feature requires code to be embedded on a site, and Facebook is still testing the feature at present. Therefore only a handful of sites will be able to embed your Facebook posts today: CNN, Mashable, Huffington Post, Bleacher Report and People.
When Facebook rolled out hashtags to all users last month – noticeably becoming more like Twitter – journalists and users could track public conversations on various topics. In keeping with the same idea, when users see Embedded Posts, thanks to the functionality in that code, they are able to click on the hashtags and continue to follow the topic.
For example, if someone wanted to embed a status update from the British Monarchy about the recent royal birth, users would be able to "Like" the photo, as well as follow the conversation, using the hashtag #RoyalBabyBoy.
Still, it is unknown how much embedding will be happening. According to Mashable, an estimated 72 percent of Facebook users keep their posts private.