Portland sues to ban Uber from city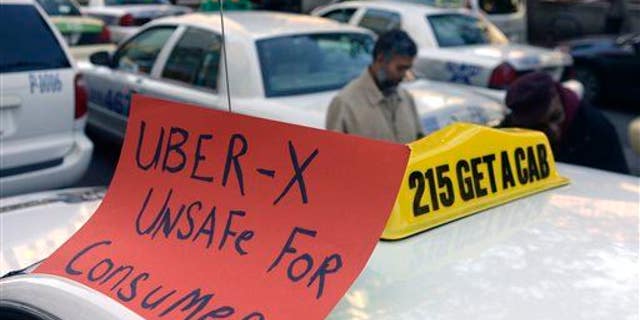 Portland is playing hardball in an effort to stop Uber: The Oregon city has warned that Uber drivers have until 5pm Thursday to stop picking up riders or they could face arrest, heavy fines, and having their vehicles impounded, the Oregonian reports.
Portland has filed a lawsuit seeking an order to ban the ride-sharing service, which launched in the city on Friday, from city limits until it complies with city regulations.
Portland's transportation director has also issued a cease-and-desist order against Uber, which says it provided thousands of rides over the weekend. On launch day, an Uber exec said the company hoped the city would listen to "the people of Portland and drivers partnering with us," USA Today reports.
City officials say the major issue is public safety, reports Oregon Public Broadcasting, but beyond health and safety issues "is the issue of fairness," Mayor Charlie Hales says.
"Taxi cab companies follow rules on public health and safety. So do hotels and restaurants and construction companies and scores of other service providers. Because everyone agrees: Good regulations make for a safer community. Uber disagrees, so we're seeking a court injunction." (New Delhi banned Uber this week after a driver was accused of raping a passenger, and in the US, a former Uber driver faces manslaughter charges over an accident that killed a 6-year-old.)
This article originally appeared on Newser: Portland Sues to Stop Uber
More From Newser