Paige Jennings, Wall Street intern turned porn star, is now trying her hand at YouTube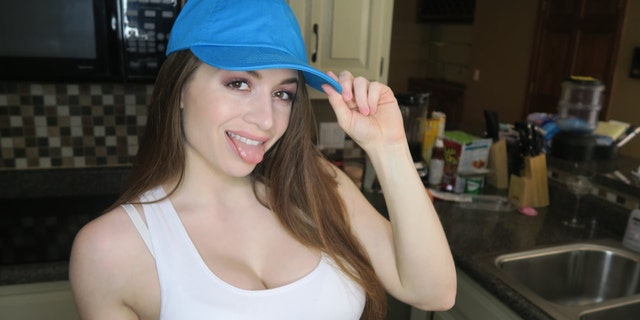 It's not every day that someone leaves a dream job on Wall Street for a career in the adult film industry. And it's not every day that someone decides to leave the adult film industry and try their hand at becoming a gamer gal.
Paige Jennings has done both.
"I did the whole finding myself thing in my early 20s in a very public way," Jennings, 26, said in an interview with Fox News. "I really thought porn would be my thing, but it wasn't a world of fun, openness and sexuality -- it has its own rules and there were a lot of pros and cons I didn't like."
Jennings, who shot to the public eye after leaving asset management firm Lazard, becoming Veronica Vain, her porn starlet alter ego, insists who she was on camera isn't who she is off camera.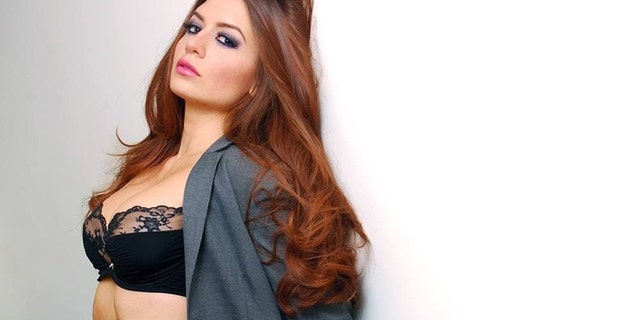 BETHENNY FRANKEL ON NUDE FILM PAST: 'I NEEDED THE MONEY'
"I didn't want to be Veronica Vain," Jennings, now a resident of Texas after a brief stint in Hawaii, added. "That wasn't fully representative of me. I came in with this edgy act, this Wall Street porn star and that's not me -- I'm a very low maintenance kind of girl."
Jennings is now trying her hand at becoming a YouTube celebrity and focusing on playing video games in an industry known as e-sports, which has become a near billion-dollar industry over the past few years.
According to research firm NewZoo, the e-sports industry is expected to have $696 million in revenues in 2017, reaching $1.22 billion by 2020 for a yearly growth-rate above 35 percent.
Big video game companies, such as Nintendo, EA and others are cashing in on the trend. In 2014, tech giant Amazon bought Twitch, a video-game streaming site for $970 million in cash. At the time, it had more than 55 million users who watch others play video games or post live streams of themselves with others watching, sometimes for hours on end.
For now, Jennings is focusing on her YouTube channel, aptly-named RedHead Redemption, as she distances herself from her past. Jennings said she has grown the channel organically to more than 18,000 subscribers, connecting with her fans, posting videos of all varieties, be it about her life in the adult film world, dating advice or whimsical takes on current events.
JENNA JAMESON DEFENDS ADULT STAR NICKI BENZ
What follows below is a Q&A with Jennings. It has been edited for brevity and clarity.
Fox News: What made you leave the porn industry?
Jennings: There's a big part of me that likes porn, but it's a business. They don't fit into a box and neither do I. Everything is a job and you have to find the one that has pros and cons you can live with. I didn't want to be Veronica Vain since it wasn't fully representative of me. If you're a country singer trying to be a rapper, you wouldn't feel comfortable. I came off as this overly strong person and it wasn't me.
On top of that, I need to work at the politics in that industry, which I wasn't good at. It was a combination of not wanting to be this brand and the income streams and workflow of being a porn star was boring to me. I didn't feel like I fit in.
Fox News: There's always this populous that feels that pornography is degrading to women, that it puts them in a negative light. What do you say to that?
Jennings: There is a general trend in porn that there are these graphic sex scenes. But I think there's a huge misconception that it makes women look bad or that they don't like that.
Women are searching for more aggressive forms of porn when you look at the analytics. Women, including myself, are looking at it as a fantasy. We are more into situations and there's something a bit more intense about all of it.
There are two groups of women -- women who watch and women who don't. The ones who do, they are more into the aggressive nature of it. It's more of a fantasy to a lot of girls, not something where they actually want to be treated like that.
Fox News: After leaving porn, why did you pick trying to be a YouTube celebrity and video games?
Jennings: When I left Wall Street, I was about to brand myself as a porn star and there aren't a lot of ways to come back from that. I took the gamble to see if it worked but it didn't inspire me. Then I left and was faced with a reality of, 'What do I do now?' Sure I could get a job being a trader or something like that, but what do you do when you have a base of people who know you are and you're public. How do you leverage that?
The YouTube initiative came from leveraging the old audience into something that suited me better. I've always been a huge nerd and I've always played video games, whether it was in porn or on Wall Street.
I like being in front of the camera and since I didn't have much else going on, I started a YouTube channel. It's grown steadily and it's something I'm passionate about.
Fox News: You've been out of porn for about a year or so. What's been the easiest part of the transition? The hardest?
Jennings: It's been easy in the sense in that I'm doing something that I'm not. It's been easy to just be myself.
The hard things is I used to make more money (laughs). I thought it was going to be a lot easier to convert my audience into getting on board my channel, but it's been hard to get people to come over to watch YouTube. I have roughly 130,000 followers on Instagram, around 100,000 on Twitter and 18,500 on YouTube. It's a whole different animal, transitioning to building this from scratch.
Fox News: Are there any similarities to what you're doing now versus what you were doing at Lazard? Any chance of a return to Wall Street?
Jennings: At Lazard, it was pure analytics and building a database. YouTube is basically like a start-up in that you're building a mini company. You have customer service (engagement), analytics, understanding what your customer base does and doesn't like. It's more than just going in front of a camera and editing.
I feel like I have a mini-business that I don't need venture capital funding for -- I just need a good idea. There's something very cool about being a one-woman startup (laughs).
I don't think I would go back to Wall Street and be an analyst. Down the line, my long-term goal is to get involved in venture capital and start-ups, building and creating something is something I've always been very attracted to.
On Wall Street, it's less about value creation and more about value manipulation -- hopefully, YouTube will open more doors down the line and validate me.
Fox News: E-gaming has become this incredibly popular thing, rising out of obscurity from a few years ago to this mega industry. How's it helped you personally?
Jennings: It's weirdly strange how deep people are into this. I'll stream for 4 or 5 hours and I have people the entire time watching it. There's a huge opportunity there. The fact that it exists, having an audience, it's tremendously helpful.
Fox News: Do you have any plans to the return to the porn business?
Jennings: YouTube is definitely my priority, so I want to make that clear. But if I ever went back to porn, it would be with a business idea I had pursued originally. I put a lot of effort into this idea. What I learned is that if you're unproven, you don't have your own money and you're a female, it's hard to get it off the ground.
From the position I was in at the time, I couldn't make it work. I wouldn't write off being in front of the camera, but it's not my focus.