Outspoken Arrington Out at AOL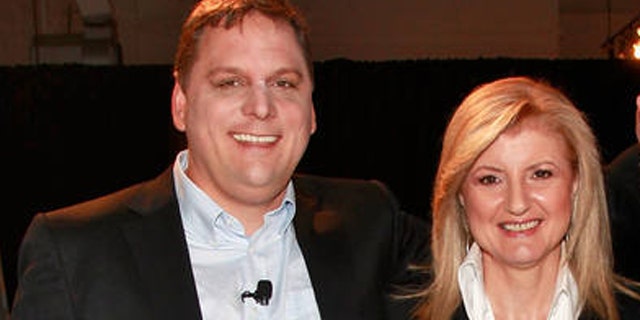 It's official: The mouth is out.
The abrasive but brilliant Michael Arrington has officially been let go from the website he founded and sold to AOL for $30 million, following a battle of Internet egos and questions about Arrington's ultimate role.
"Michael Arrington, the founder of TechCrunch, has decided to move on from TechCrunch and AOL to his newly formed venture fund," reads a statement released by AOL timed to coincide with the beginning of TechCrunch's annual Disrupt conference.
"Michael is a world-class entrepreneur and we look forward to supporting his new endeavor through our investment in his venture fund. Erick Schonfeld has been named the editor of TechCrunch. TechCrunch will be expanding its editorial leadership in the coming months."
AOL insisted that despite the acrimony, the purchase of TechCrunch for $30 million -- and the subsequent $10 million investment in Arrington's new venture capital firm -- were solid business moves.
"The TechCrunch acquisition has been a success for AOL and for our shareholders, and we are very excited about its future," the statement reads.
Remaining true to form, Arrington stepped stage at the start of the Disrupt conference and unbuttoned his shirt to reveal a t-shirt with the words "unpaid blogger" printed in large letters, Reuters reported -- a finger in the eye of Arianna Huffington, who had insisted last week that Arrington was already fired.
"That's what I'm down to: making statements on f*****g T-shirts," Arrington reportedly said later.
Prior to the news, Arrington's role at the startup-focused tech blog was anything but clear -- even members of his own staff were confused about who was in charge.
"TechCrunch is on the precipice. As soon as tomorrow, Mike may be thrown out of the company he founded. Or he may not. No one knows," wrote MG Siegler on TechCrunch in a post titled "TechCrunch As We Know It May Be Over." Seigler's a leading blogger for TechCrunch and programming director at AOL, and even he appears to have no idea what's going on.
"If he is, he will be replaced by — well, again, no one knows. No one knows much of anything. Certainly no one at TechCrunch. This site is about to change forever and we're in the total f*****g dark."
Arrington sold his website to AOL in April of 2010 for $30 million. Earlier this month, he announced plans to launch a $20 million venture capital fund (backed by $10 million from AOL) that would invest in companies TechCrunch reports on.
AOL CEO Tim Armstrong then surprisingly announced that "we have a traditional understanding of journalism with the exception of TechCrunch — which is different but is transparent about it."
The issue lay in the role Arrington would play going forward: Could he even pretend to report independently on the very same companies he invests in? He believes that shouldn't be a problem.
"I believe that AOL should be held to their promise when they acquired us to give TechCrunch complete editorial independence," Arrington wrote. "As of late last week, TechCrunch no longer has editorial independence. Some argue that the circumstances demanded it. I disagree."