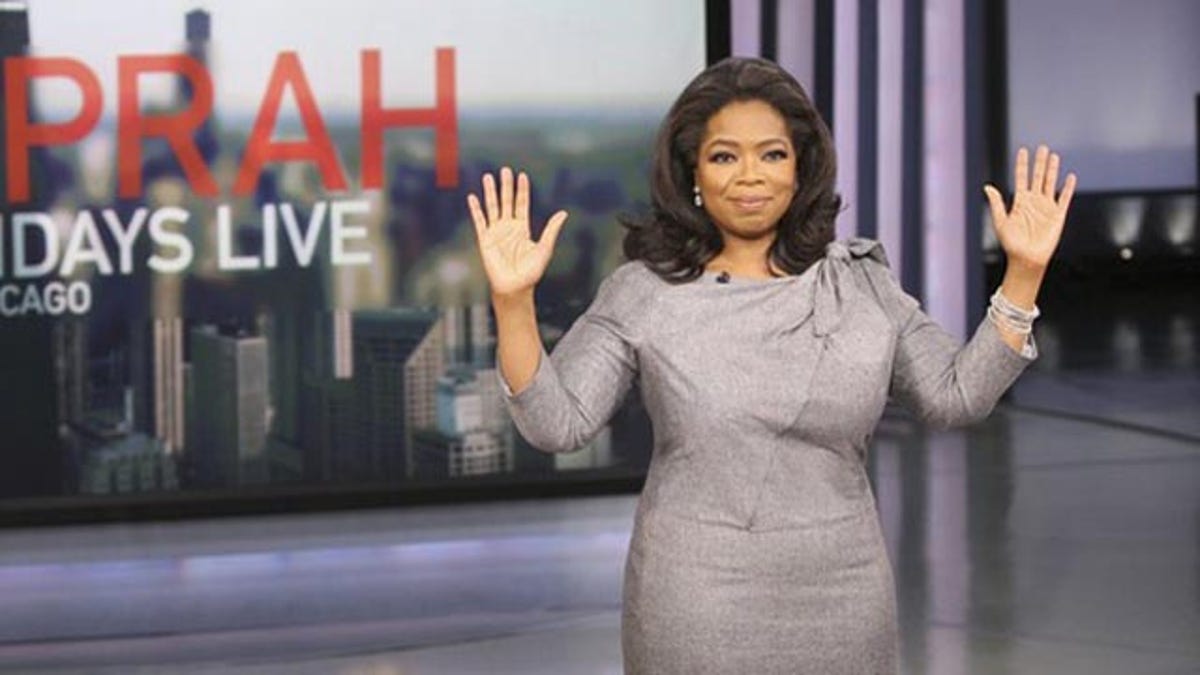 PALO ALTO, Calif. – Oprah Winfrey will be the latest celebrity to pay a visit to Facebook's headquarters, where she will sit next week for one of the company's live-streamed video interviews with its community.
Winfrey, who apparently hit it off with Facebook COO Sheryl Sandberg at this year's Allen & Company business conference, is due at Facebook's California offices Sept. 8, AllThingsDigital reported Thursday.
The media mogul -- an active Facebook user, with nearly 6.3 million fans who have "liked" her official page -- is the latest in a list of prominent Americans, including President Barack Obama and former President George W. Bush, to visit Facebook's headquarters.
The social networking site already began soliciting questions for the live chat, which starts at 1:30pm PT next Thursday.
In addition to the interview, she will meet with a gathering of local tech-industry representatives to discuss social media and the Oprah Winfrey Network and also appear at one of Sandberg's exclusive dinner events for Silicon Valley women.
Winfrey will take the opportunity to get some ideas for reviving her flagship website, Oprah.com, whose traffic plummeted after her daytime talk show ended in May, the New York Post reported.
And she will sit down with executives to learn as much as she can about the future of the web and how best to harness social media, a source said. The brain trust includes Twitter CEO Dick Costolo, Demand Media's Richard Rosenblatt and LinkedIn's Jeff Weiner, among others.
Also attending are executives from Winfrey's TV production company, Harpo, and the publishing house Hearst, which publishes Oprah's magazine