Northrop Drops Out of Competition for Pentagon Tanker Contract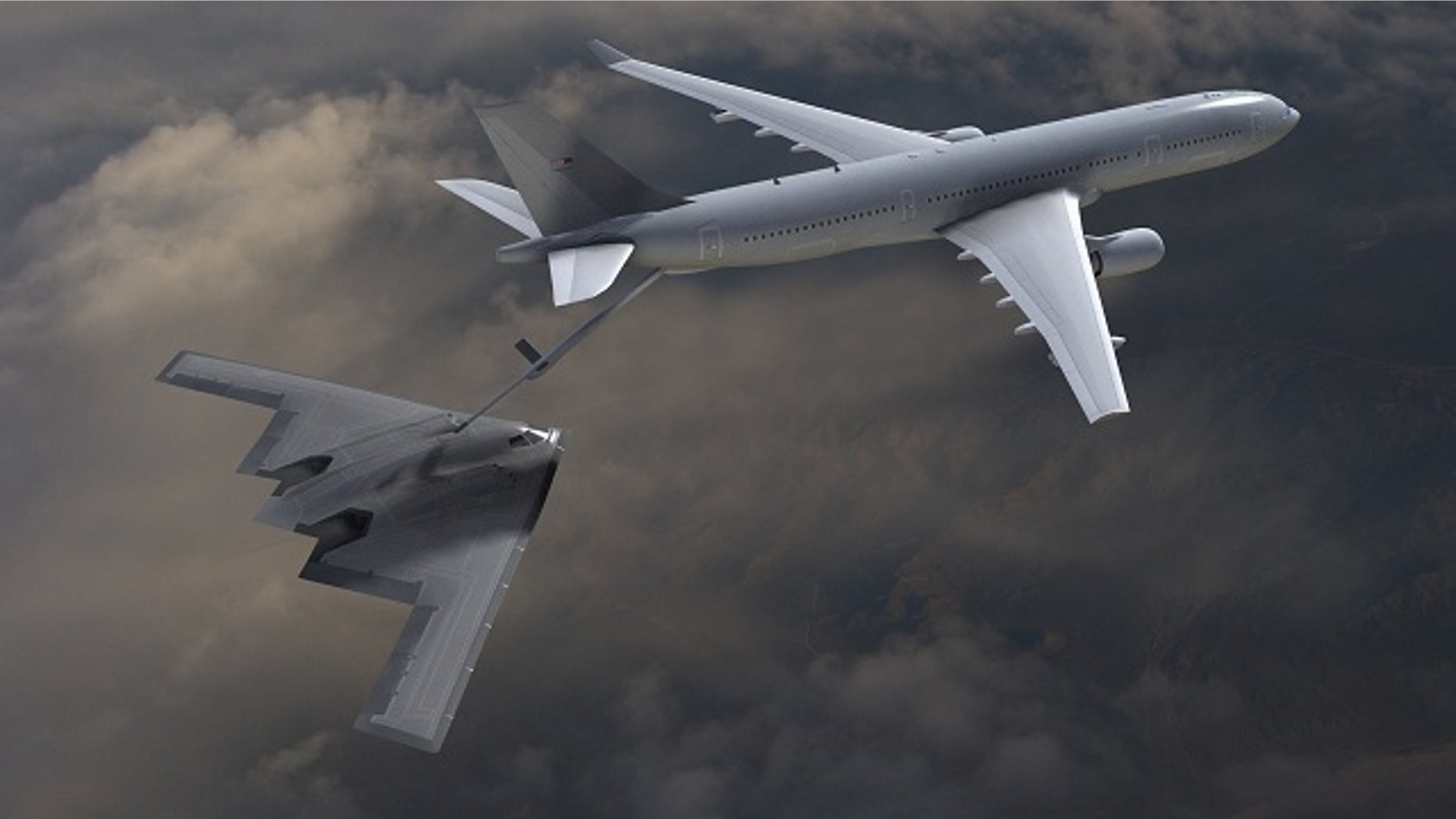 WASHINGTON -- Northrop Grumman Corp. announced Monday that it will not compete against Boeing Co. for a $35 billion contract to build refueling tankers for the Air Force because Northrop doesn't think it can win.
The decision puts the Pentagon on a path to doing something President Barack Obama said should not happen any more: paying large amounts of money to a major defense contractor without undergoing any competition.
The decision also will probably knock out a major international competitor from gaining a foothold in the U.S. market. EADS, the European Aeronautic Defence and Space Co and parent of Airbus, had partnered with Northrop Grumman to vie for the tanker but was not expected to be able to compete against Boeing on its own.
Northrop Chief Executive Officer and President Wes Bush said in a statement that the Pentagon's guidelines for the program "clearly favors Boeing's smaller refueling tanker" but that the company would not file a formal protest.
"We have a fiduciary responsibility to our shareholders to prudently invest our corporate resources, as do our more than 200 tanker team suppliers across the United States," Bush said. "Investing further resources to submit a bid would not be acting responsibly."
The political fallout was swift. Alabama Gov. Bob Riley, where Northrop would have assembled the planes and created thousands of new jobs, called the program a "charade" and said the Pentagon made it "impossible" for Northrop to compete.
"It's disgraceful," Riley said.
Sen. Jeff Sessions, a Republican , called the development "tragic" and a "dark day for the American warfighter." Added fellow Alabama Republican Sen. Richard Shelby, "The Air Force's refusal to make substantive changes to level the playing field shows that once again politics trumps the needs of our military."
A year ago, Obama said these kinds of no-bid contracts aren't a good deal for the taxpayer and vowed to change the way government agencies do business. With the support of Sen. John McCain, R-Ariz., his campaign rival in 2008, Obama ordered his senior advisers to come up with ways to encourage competition.
"The days of giving defense contractors a blank check are over," Obama declared.
On Monday, McCain spokeswoman Brooke Buchanan said that the senator regrets Northrop's decision and would continue to call for an "open and fair process to ensure the best deal for the American taxpayer."
Industry insiders say that the decision by Northrop wasn't surprising.
"When all was said and done, Northrop saw a lot of risk and not a lot of profit," whereas EADS was focused primarily on gaining entry into the U.S. market, said Loren Thompson, head of the Lexington Institute. "At the end of the day, the interest of the two teams diverged."
Boeing's supporters shrugged off concerns that Northrop's decision would mean higher program costs because Boeing would still have to meet requirements laid out by the Pentagon. Ultimately, they said it was good news that some of the work would not go overseas to EADS.
"This will be an American company with American workers," said Democratic Rep. Norm Dicks of Washington state, where Boeing plans to build its tankers.
Boeing announced last week that it would offer a military version of its 767 passenger jet for a fleet of 179 new planes. The contract is expected to be the first of several to replace many Air Force planes that date back to the 1950s. Boeing said it will submit its formal bid by May 10.
A final contract is to be awarded in September.