New VR film will take viewers inside Anne Frank's hiding place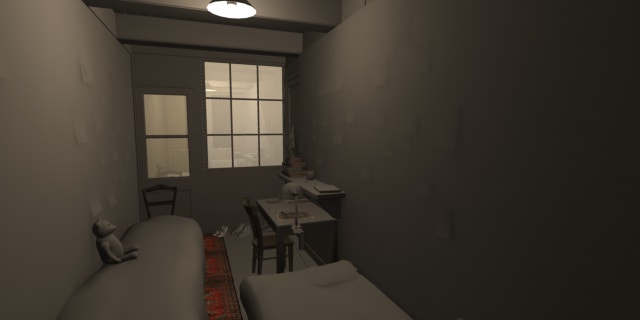 Anne Frank spent over two years hiding in the secret annex of the building on Prinsengracht street in Amsterdam, a location familiar to countless readers of her famous diary, which she named Kitty. It was a space, its entrance eventually masked behind a bookcase, that she shared with seven others until 1944.
But at some point in the future, people will have a chance to explore the annex through a new virtual reality project in development called "Anne."
Jonah Hirsch, the film's producer, said the virtual reality experience will be brief— about three to five minutes. (He also produced and wrote a short virtual reality film about the Wright brothers' first flight.)
Related: Oculus Rift review roundup: Virtual Reality still trying to get real
"We're just trying to recreate history," Hirsch told FoxNews.com. "And make the viewer feel as if they were a fly on the wall and got to see what actually happened." He emphasized that unlike traditional movies, the focus in this one will be on accurately recreating history.
Hirsch said that people misunderstand the size of the annex— it was bigger than people tend to think. "It actually was a large space," he said. "There were multiple rooms, and there were multiple people in the annex. So we're creating a certain section of the annex, and you will be able to go through different rooms."
The experience won't just reveal a static scene, but will contain movement, he said.
Related: Scientists hope Leonardo Da Vinci's work can reveal DNA clues
"I look for specific moments in history that are meaningful, have universal appeal, [and] work well in a virtual reality environment," Hirsch added.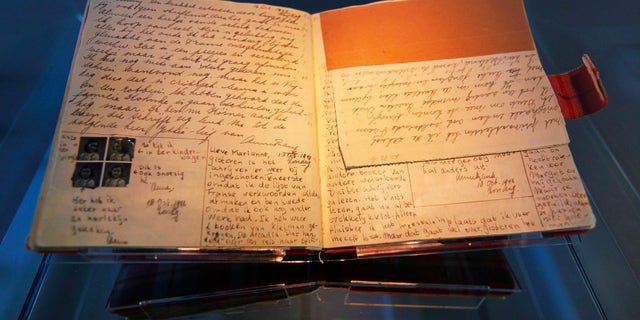 Danny Abrahms, the film's director and writer, said they hoped the virtual reality medium would allow them to "humanize Anne."
"Traditional film is a great storytelling tool, however by immersing viewers in the annex itself and allowing them to witness history in real time firsthand, we believe VR is able to create new levels of appreciation and empathy," Abrahms told FoxNews.com in an email.
Related: UAE considers building a mountain to boost rainfall
Abrahms and Hirsch are working with a company called Dilated Pixels on the film. "There's a lot of innovative stuff going on in this project," Abrahms wrote. "We can't go into too much detail, but the technology alone is totally cutting-edge."
Hirsch said they are unsure when it will be released, but that it's intended for the public and museums. In the meantime, for those eager to explore more, annefrank.org has a great deal of interactive content available online.
Anne Frank, the rest of her family, and the others hiding in the annex were discovered on August 4, 1944, and it's unknown who alerted the police to their presence. The only survivor was her father, Otto Frank. Anne and her older sister, Margot, were eventually sent to the Bergen-Belsen concentration camp, where they both died in 1945. Anne was just 15 years old.
Last Wednesday, the world marked Holocaust Remembrance Day. Abrams reflected on the occasion.
"I remember visiting the Holocaust Museum in Jerusalem and taking in the full scope of the atrocities that took place," he wrote. "It never leaves you, nor should it. My thoughts are with the victims and their families. I hope we can use this time to remind ourselves how critical it is to embrace tolerance and to continually fight against discrimination and injustices, both in our day-to-day lives and on a global level."