New Samsung Galaxy S5 concept shows off fancy futuristic features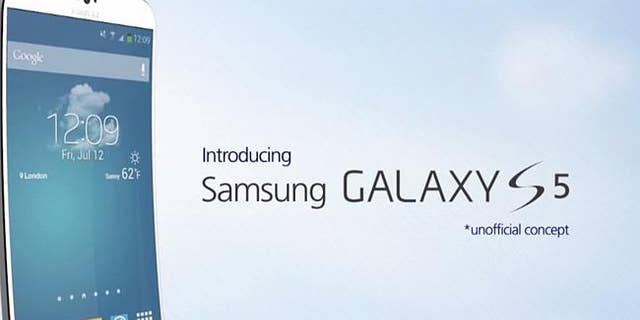 A video posted on YouTube has been released showing what the Samsung Galaxy S5 could look like and what features it will have.
The unofficial concept designed to blow the iPhone out of the water shows off a curved display, super HD screen and 16-megapixel camera.
The video, created by YouTube user O2 Guru TV, is an impressive concept. It's a sleek, aluminum and glass, handset that curves from top to bottom to fit the face, plus a 5-inch display with double the resolution of the iPhone 5S.
It suggests the Galaxy S5 will be able to "flex," pack three times the phone memory of the iPhone and also come with a 16-megapixel camera that can shoot 4K (which is four times the quality of Full HD).
There isn't the wraparound display that Samsung recently patented, but it could have the option to unlock the phone using a retina scan. Of course, this is all hearsay, and more a wish list rather than actual fact. But it's a nice 3D mock-up nonetheless.
Speculation is heating up that Samsung will release the Galaxy S5 very early in 2014, there's even rumor that it could be unveiled at the mega gadget show CES in January.